More than two decades after founding TIDAL-Audio in the year 1999 we start herewith a new chapter in our successful journey. We are proud to share our newly established multi-year partnership with one of the most prestigious brands in the luxury and technology segment in the market - worldwide famous for performance and exclusivity in its own stratospheric heights: BUGATTI.
Both companies are united in a shared philosophy - to strive for perfection without limits in order to perform with exceptional effort and uncompromising spirit.
This cooperation and project are a significant quantum step up from everything we have built before, designed to establish in every possible way a new category of music systems for  your home. Expressed in immaculate execution in every little detail and embossed in a polished stainless-steel plaque on all these masterpieces with an engraving as simple as it explains it all perfectly: TIDAL for BUGATTI.
A piece of art on its own which takes it timeless spot in your living environment as a unique center of gravity bringing joy to all your senses for many years to come. The Bugatti of high end audio systems. Literally.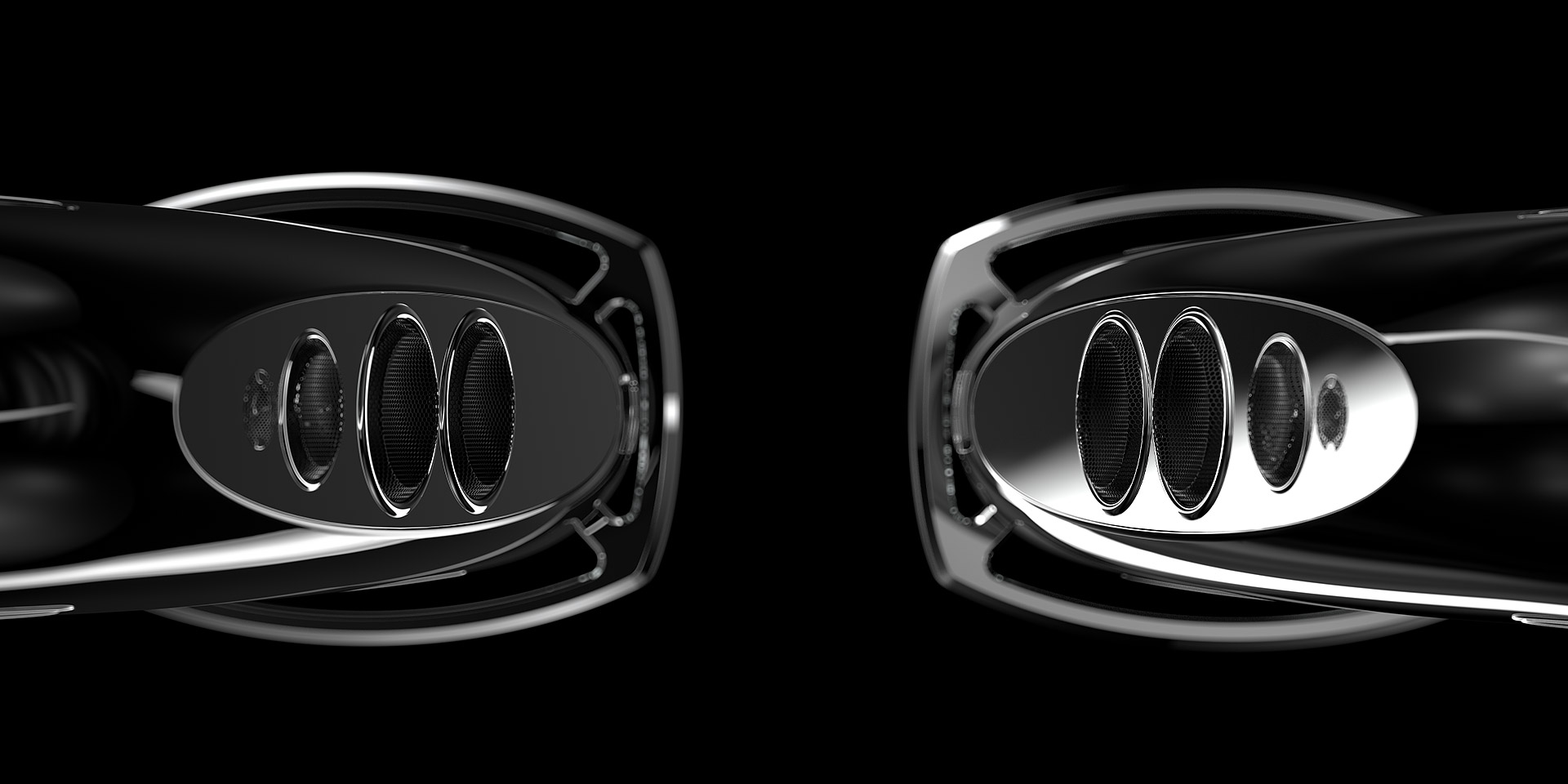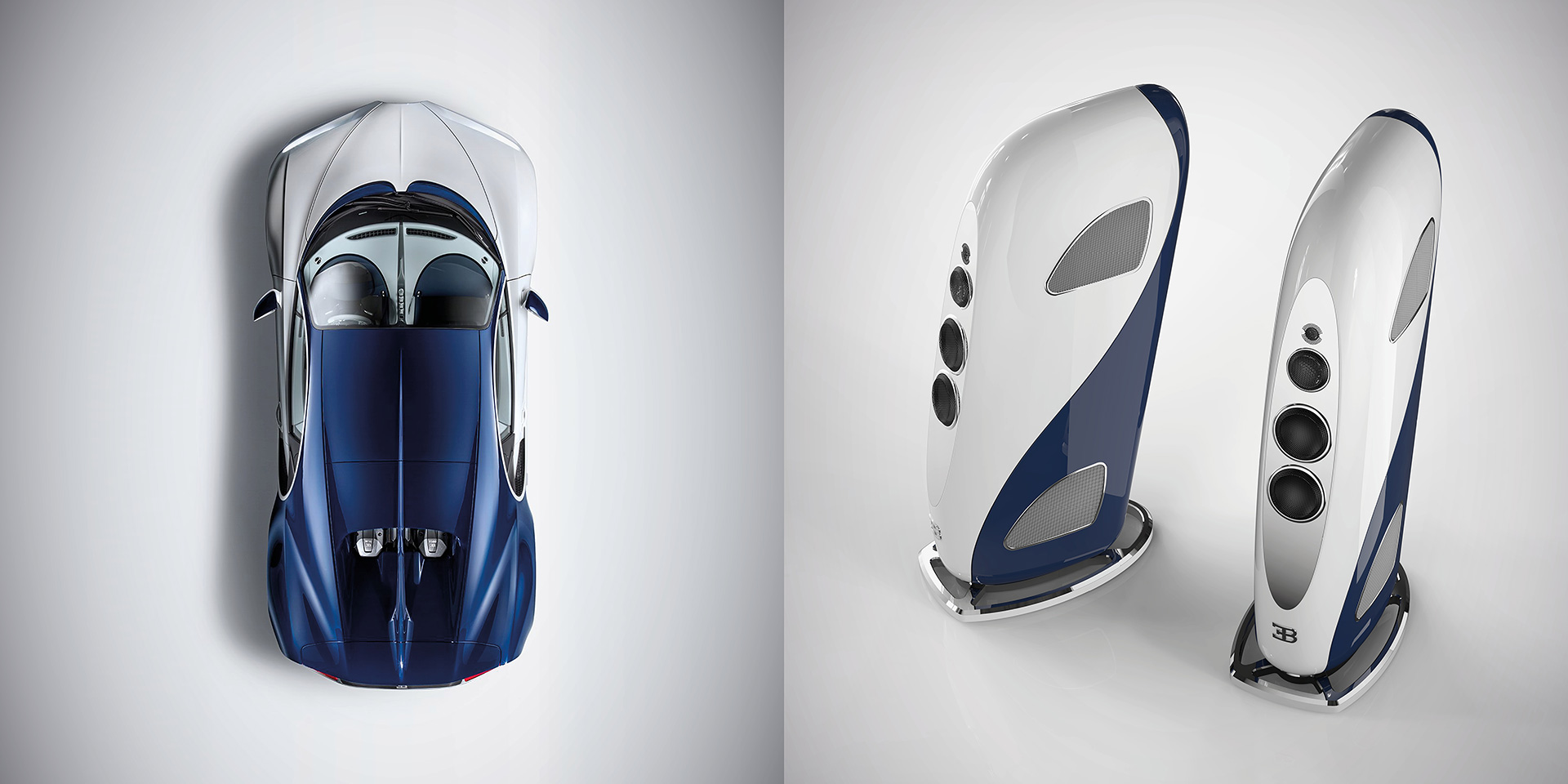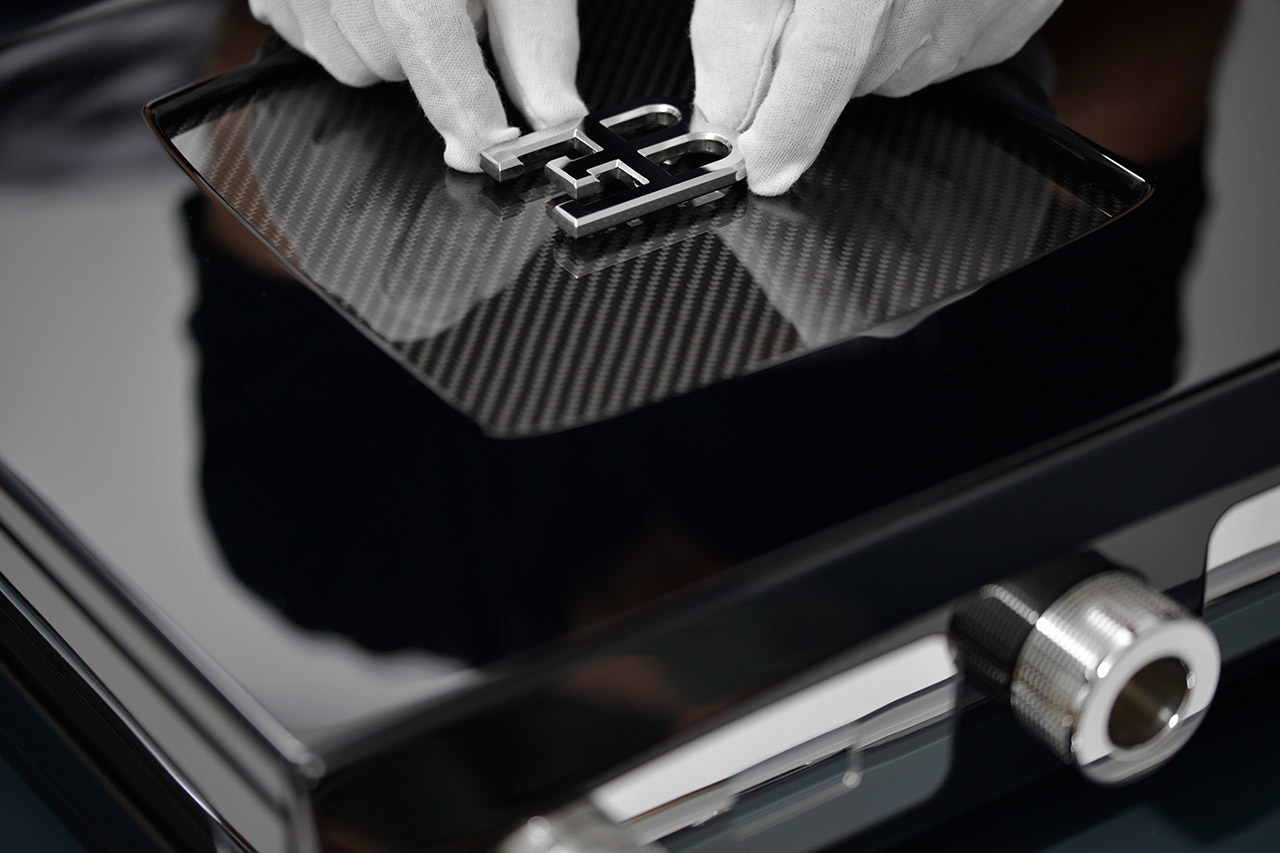 "This year marks a tipping point that separates the history of audio into two parts: a time before TIDAL for Bugatti Royale and a time after TIDAL for Bugatti Royale. With this unique audio system, TIDAL for Bugatti moves into a realm of realistic playback that has not been achieved before, or even thought possible.
Moreover, the attention to detail and quality of workmanship is unparalleled, singularly reminiscent of the mechanical work of Swiss chronograph manufacturers. All in all, the TIDAL for Bugatti Royale represents the pinnacle of current audio reproduction possibilities."
(I. Schulz, FIDELITY)
The first TIDAL for BUGATTI masterpiece is the ROYALE series. A name not just given lightheaded, since not only it reflects one of the most prestigious models in the BUGATTI heritage and product history. Also for us it means it is 'the crown jewel' of everything we achieved so far, compressing and repackaging all our famous merits - sound, design and finish at state-of-the-art level – in such a high density that we classify it a game changer without hesitating. The most audiophile masterpiece from us, skipping straight to endgame arrival.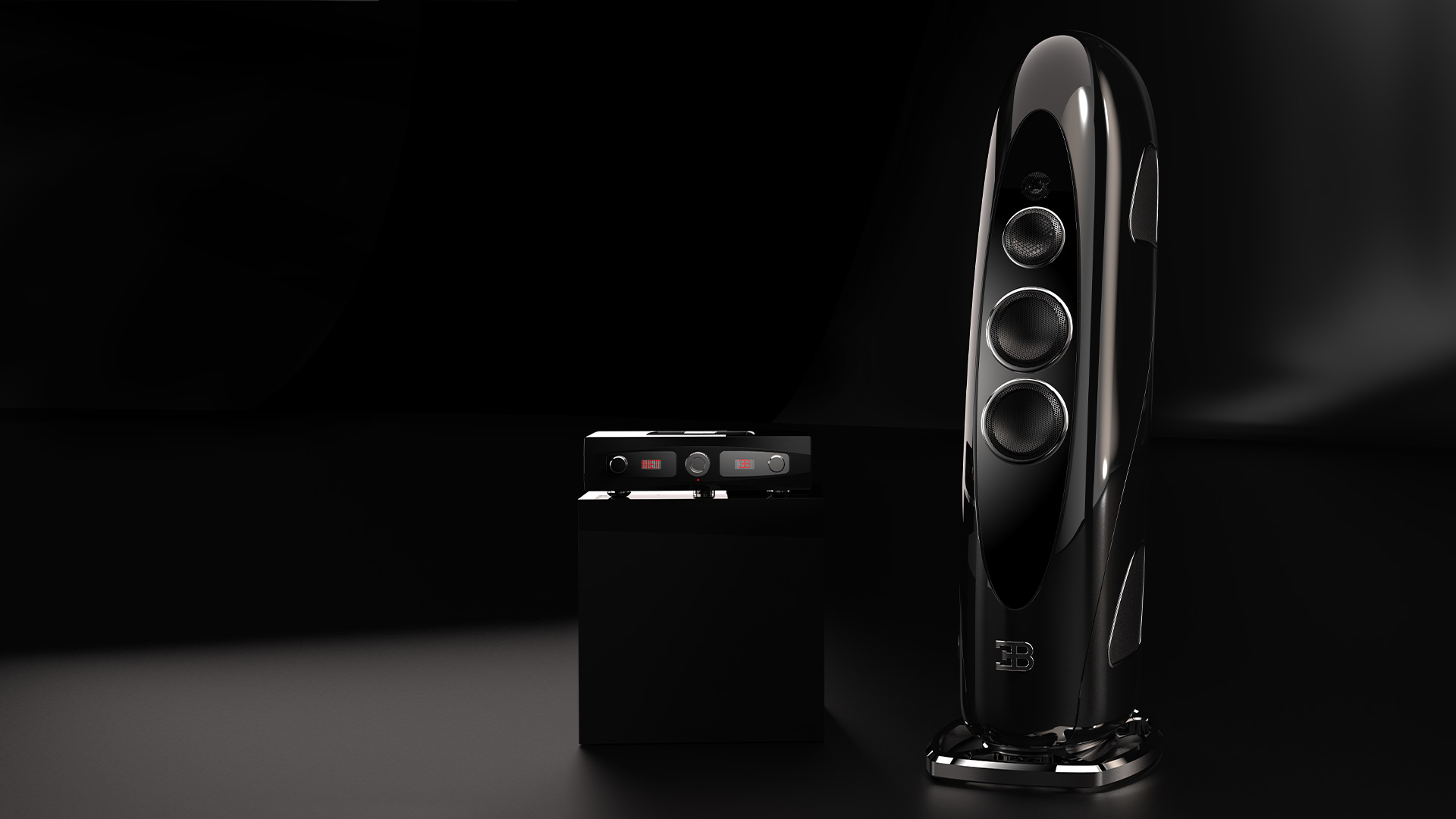 Initiated with a strong fascination for hyper cars, and in particular BUGATTI, we followed this inspiration for this project with the same mindset to create something unique in balance between art, craftsmanship, technology and performance and transported it together with BUGATTI into our competence field to build no less than a game changer for ears, eyes and hands.
And this excitement and personal promise formed the strong fundament for this project and alliance: TIDAL for BUGATTI. What can be noticed and experienced is quite simple: a visual promise of a breathtaking performance that is built within and unfolds to unmatched levels when unleashed - just like the unique experience of a hyper car.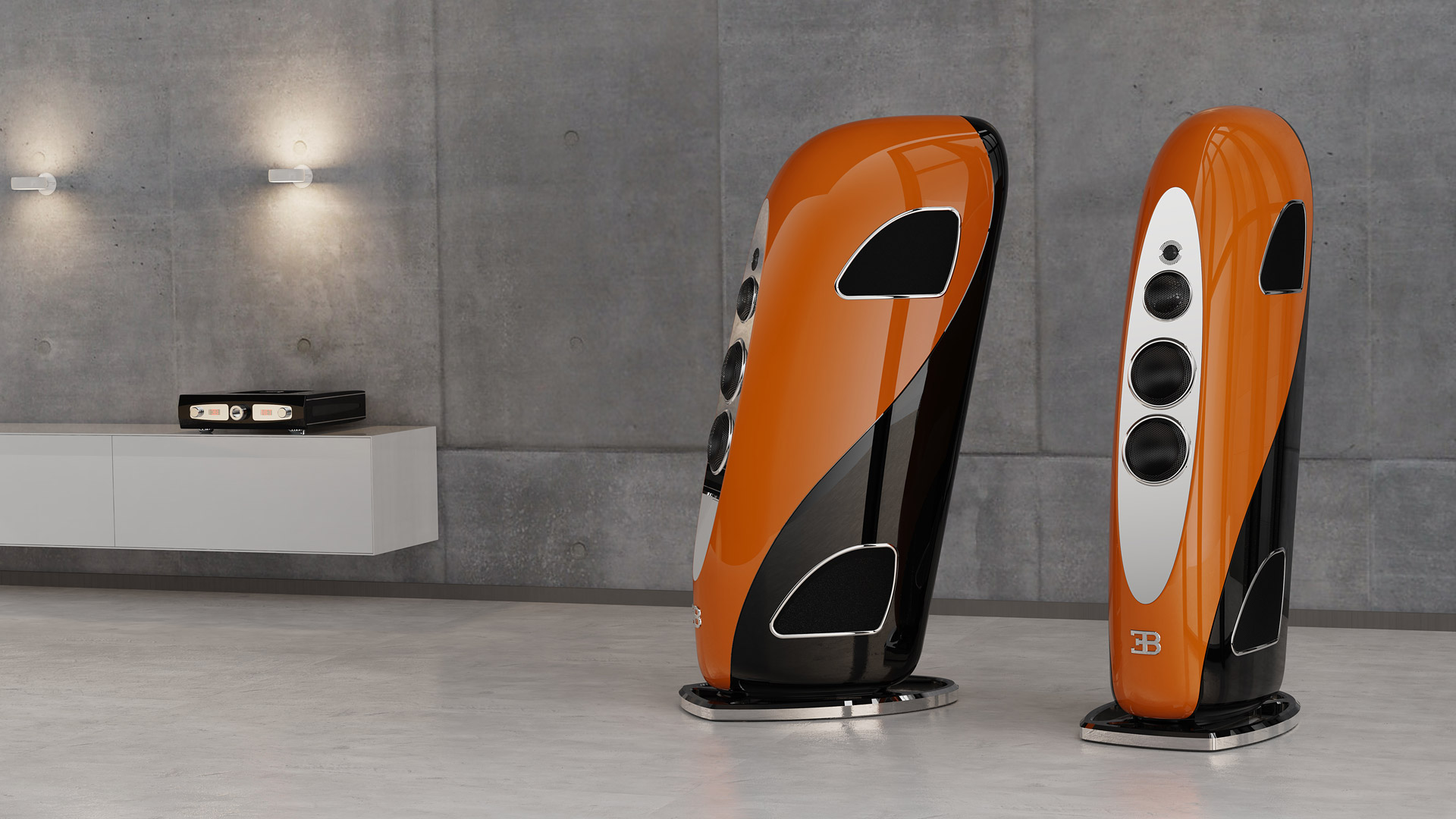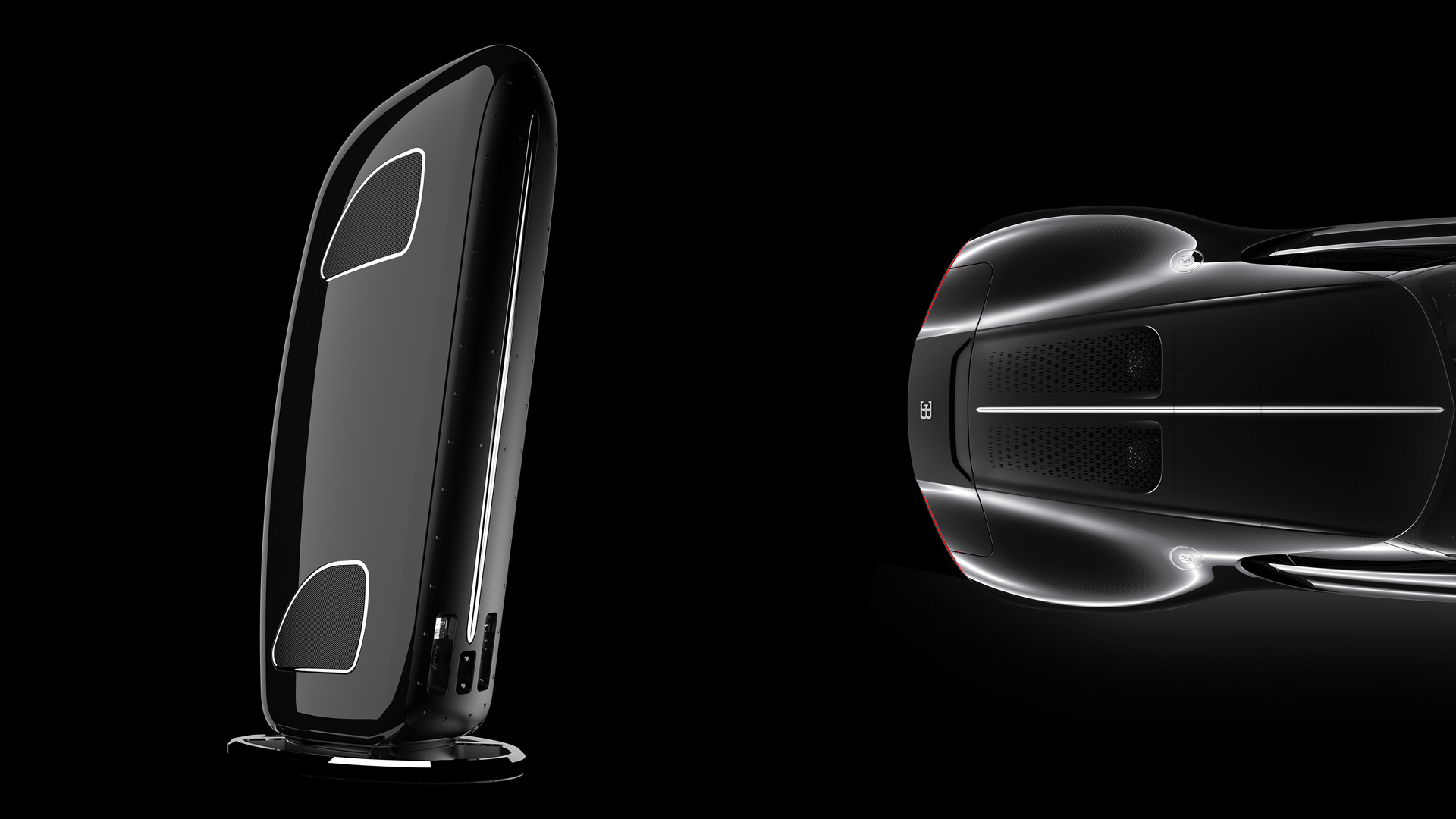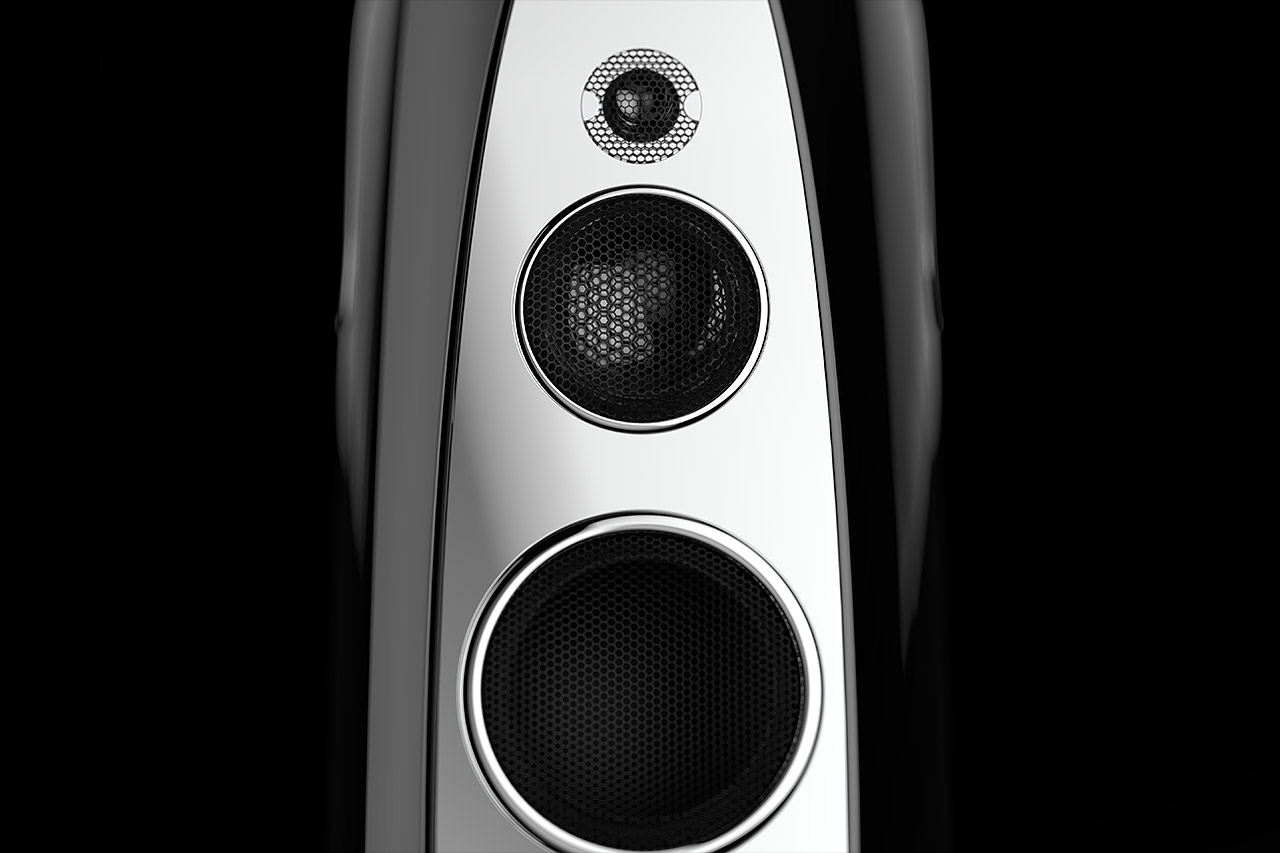 "There was one word that was mentioned repeatedly during the course of my experience with the TIDAL for Bugatti Royale system: reset. This is a reset of the state-of-the-art in high-end audio. The very idea of "the Bugatti of hi-fi" is not a cheap marketing ploy but a very precise capture of a feeling… This is the best I've heard in my 45 years as an audiophile."

(M. Phillips, PTA Parttime-Audiophile)
Not without reason we say it this way. As for everything we do the design and execution itself are both a reflection and expression of what to be expected beyond the visible part.
The most advanced and complex cabinet we have ever designed and built, the internal multichannel amplifier with sheer endless power and silky finesse, the diaphragms made out of diamond, ceramic and light-metal and a totally new way with a hybrid concept out of passive and active technologies – each and every detail at the ROYALE series was designed build only for this project.
Not a single part can be found in any other product. And yet all our technology works its magic behind the scenes, like the revered world-famous chef at a world-class restaurant. It operates as a discreet, undetectable conduit that conveys the message of the music whilst perfectly preserving its original sonic fingerprint.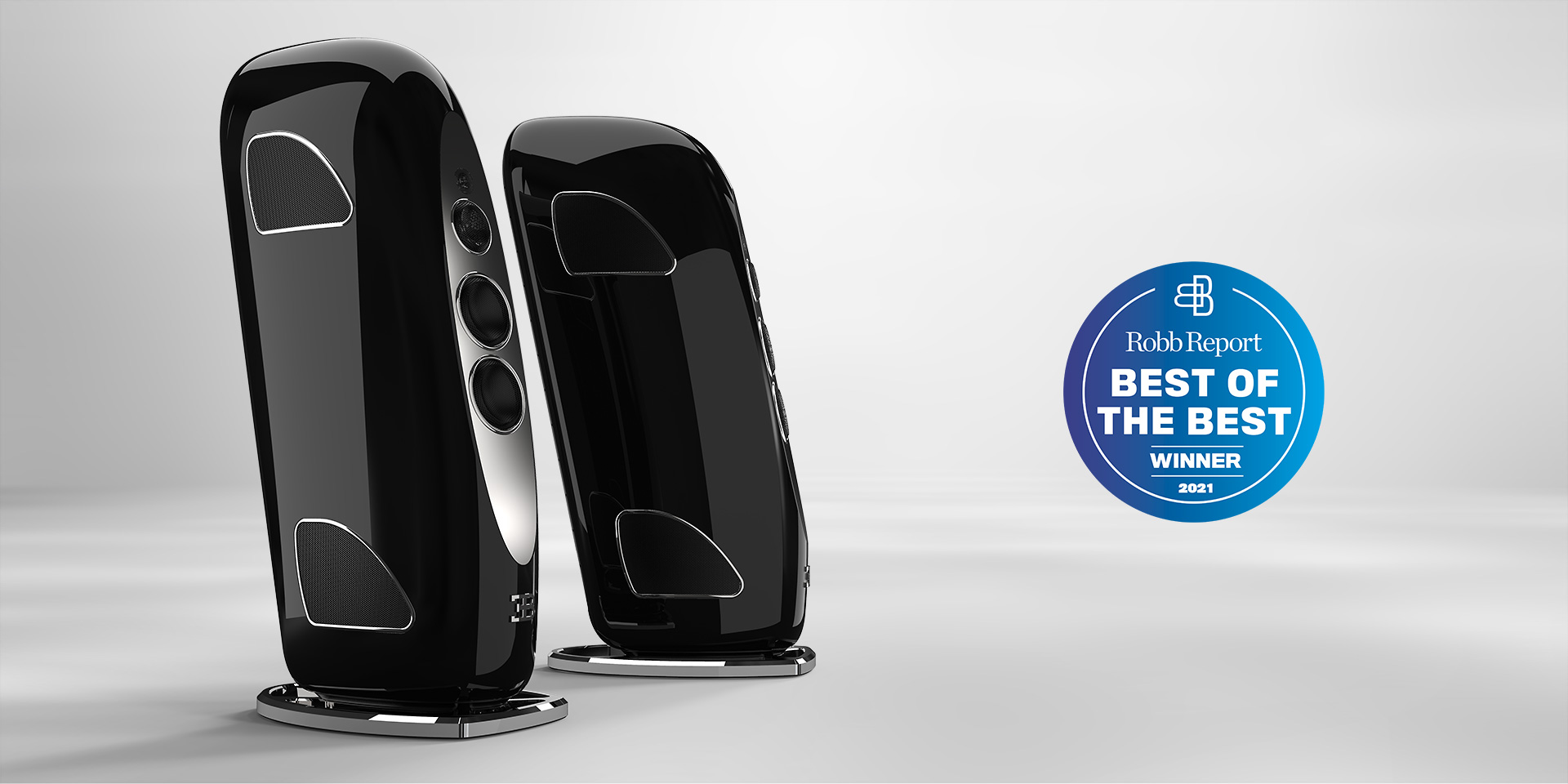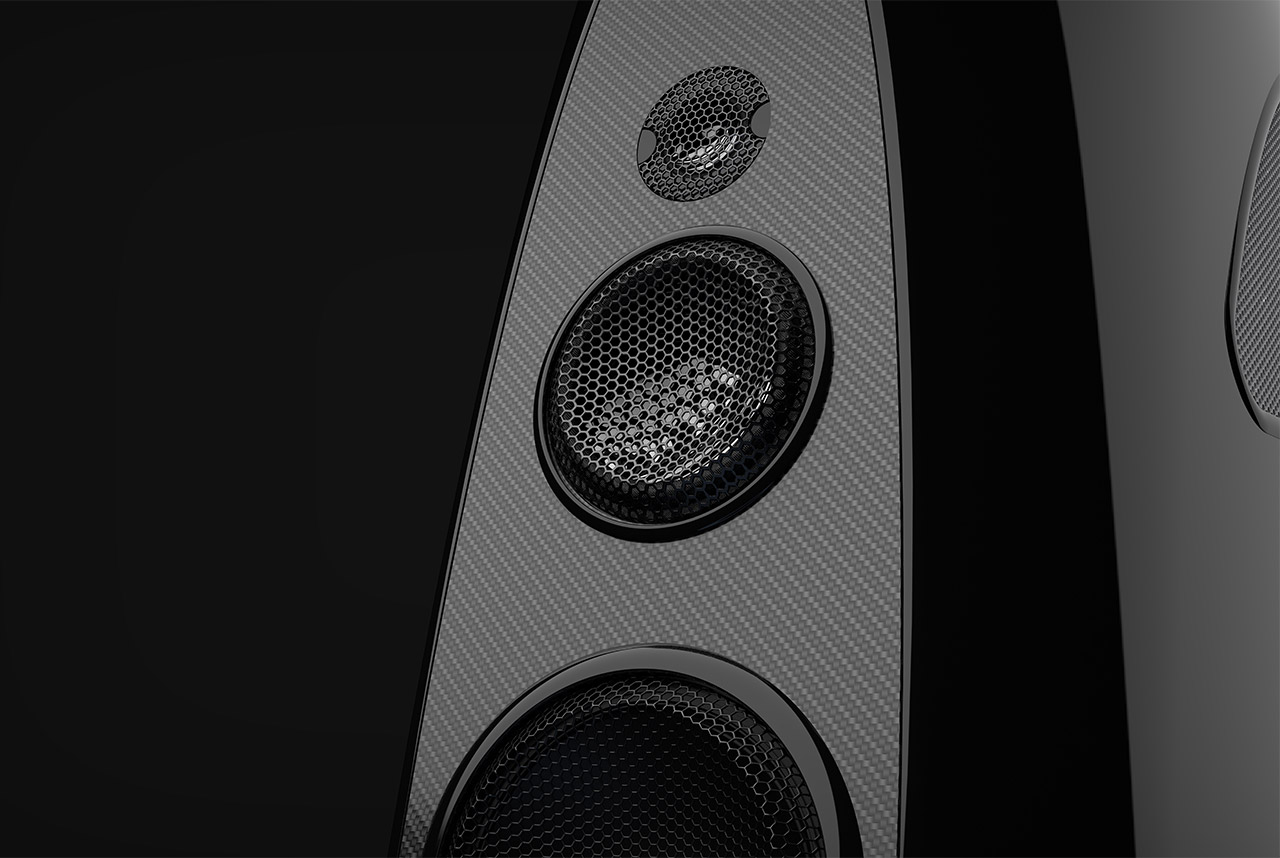 "Their significance lies in what they offer for what they cost: the sheer luxury they represent - a quality that escapes almost all, even the most expensive, high-end products - and their shockingly demonstrable performance….this speaker system is a game changer.
There's been a lot of talk about the luxury sector and how to actually sell high-end sound. We've waited a long time for somebody to deliver this product… More importantly, the Bugatti speaker shatters the price/performance ceiling, redefining both what is possible and what it costs to achieve."
(Roy Gregory, GY8/The Audiobeat)
The technology behind the TIDAL for Bugatti Royale skips several stages if incremental product improvement and development - never before an audiophile masterpiece had such a density of unique technologies and solutions, combining it into a piece of art designed only for one result: the ultimate performance. Each and every part and detail has been designed from scratch in order to play its role within this 'grand complication' to translate it into the world of the finest mechanical watches.
But similar to timepieces from the Vallée de Joux and 'regular' TIDAL masterpieces, trying to explain things with shared technology details would not even come close to the idea of creating an imagination of the result to be expected. TIDAL for Bugatti is ranked beyond everything we have ever created in more than two decades.  
Each pair can be created as a 'pair unique'. The choice are the metal parts, divided in three groups: aluminum, stainless-steel and precious metal designs. Either velvet glass-pearl blasted, brushed or structured, silver, grey or dark and all colors in between – the aluminum package offers almost endless possibilities.
Stainless-steel on the other hand is what TIDAL became famous for to execute onto a level beyond every chrome plating. What one sees is what one gets – the real rare material ingredient itself. And it is also the base for all precious metal platings such as gold or rose-gold for example.
Needless to say that side grills also can be individualized into every them, such as the front-plate could be selected in mentioned metals, carbon fiber or leather.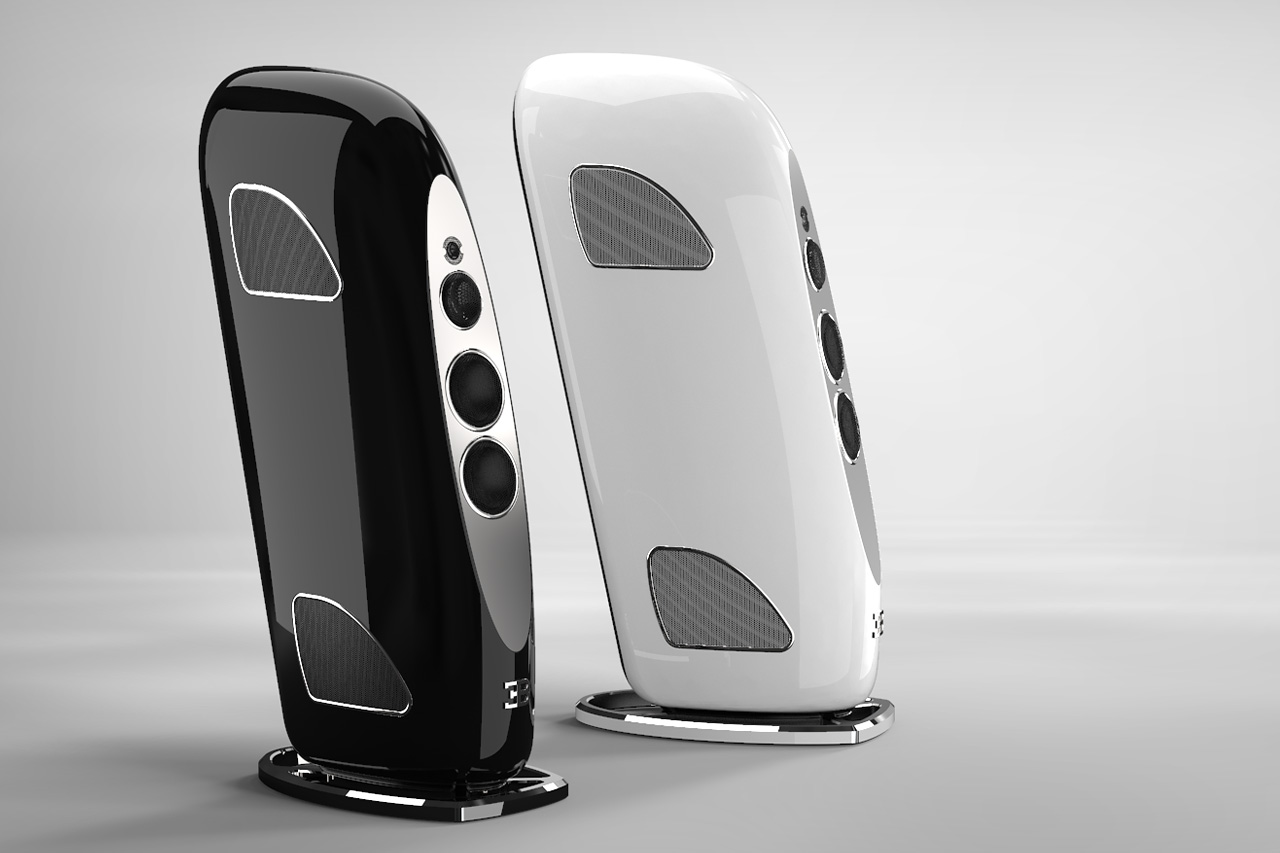 "Without reservation, I can say that the Royale system is the most transparent and lifelike audio system that I've ever heard… Bar none – the Bugatti by TIDAL Royale system was undeniable the best sound heard at the Munich HIGH END, a game changer in high-end audio."
(George de Sa, TRENDS Electronics & Design)


4 x Best Sound of Show
at HIGH END Audio Show 2023



"ROYALE Edition Blanc" and "ROYALE Edition Noir". The outside beauty expresses itself in its explicit mono thematic color choices in combination with the Monocoque theme and does provide sophisticated elegance with its sublime contrasts executed all metal parts in polished stainless steel. The "Edition Blanc" appears with its sculptural design in this color 'feather light' while blending perfectly into open and spacious interiors.
The "Edition Noir" embodies the elegance of black piano finish surface and sets a bold statement, while appearing timeless as a black grand concert piano. Consistently also in the 'Edition Noir' all metal parts are made out of massive block of stainless-steel in luxury watch quality and carefully polished and offers a reflecting contrast theme.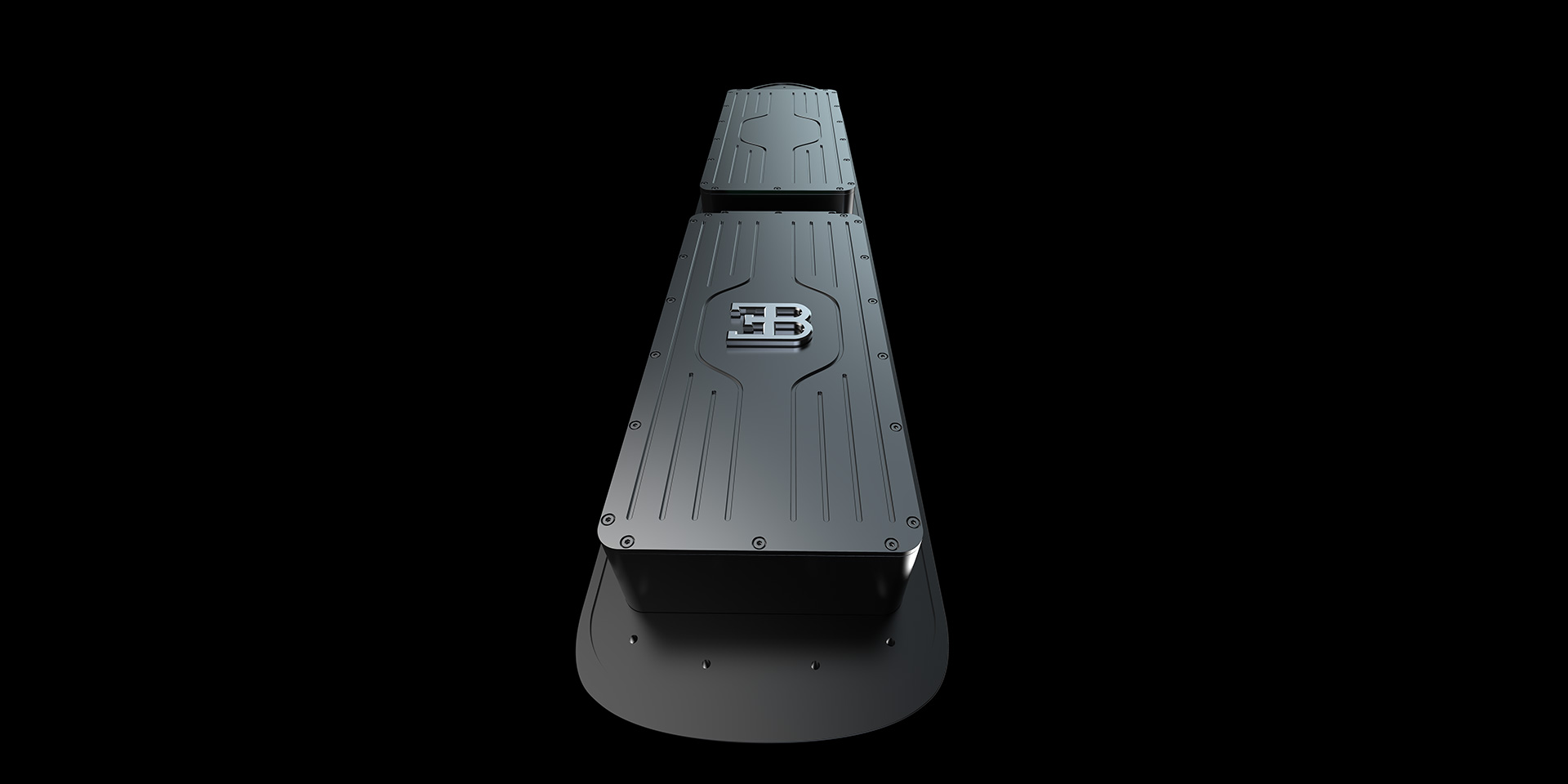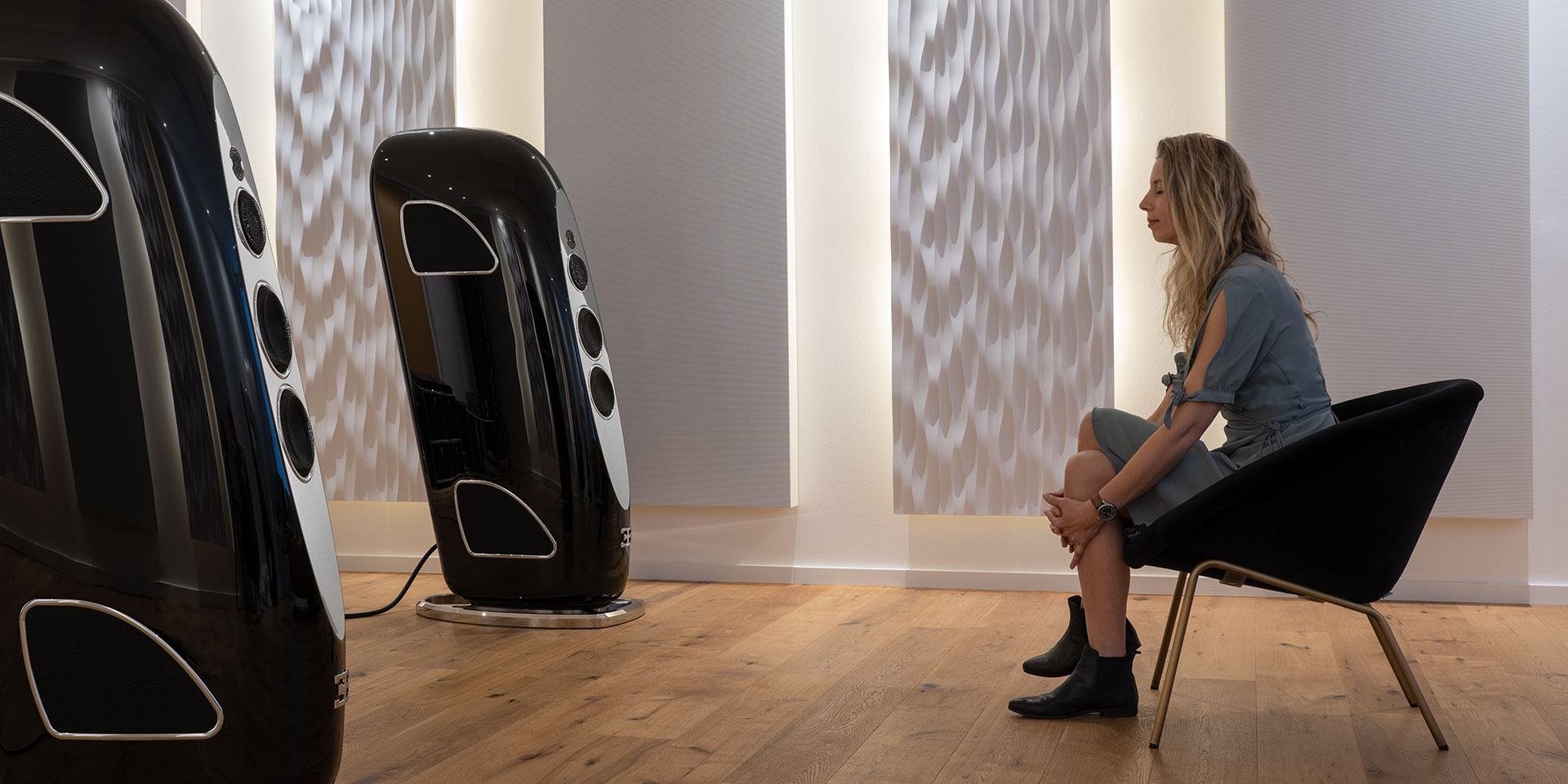 "Demonstration of force: The luxurious active speaker (Royale) is, of course, a collaboration with the legendary automaker. And those who know the two brands will already suspect that this is a "no compromise" project.
The incomparably powerful speakers dominated their demo room like no other system at the show. Our 'Sound of the show!'."

(C. Barnbeck, FIDELITY)



We do offer various configurations, finishes being in line of the spirit of Bugatti's hyper sport car series and the uniqueness that the brand always represented. And what we have become famous for in execution of finishes when it comes to audio equipment. There are two main cabinet themes: Monococque and Duotone.
The Monocoque series offers a "shaped out of one block" theme, every choice of a single color in either real piano lacquer or original BUGATTI lacquers. We think the Monocoque is the perfect choice when it comes to black and white.
The Duotone theme offers choices of colors and materials to harmonize with each other and execute every pair into a one off. The front-part in white and the back-part in polished macassar veneer. Or in black piano finish and dark grey carbon fiber. Our prestigious clients' imagination and wish is what dictates the execution.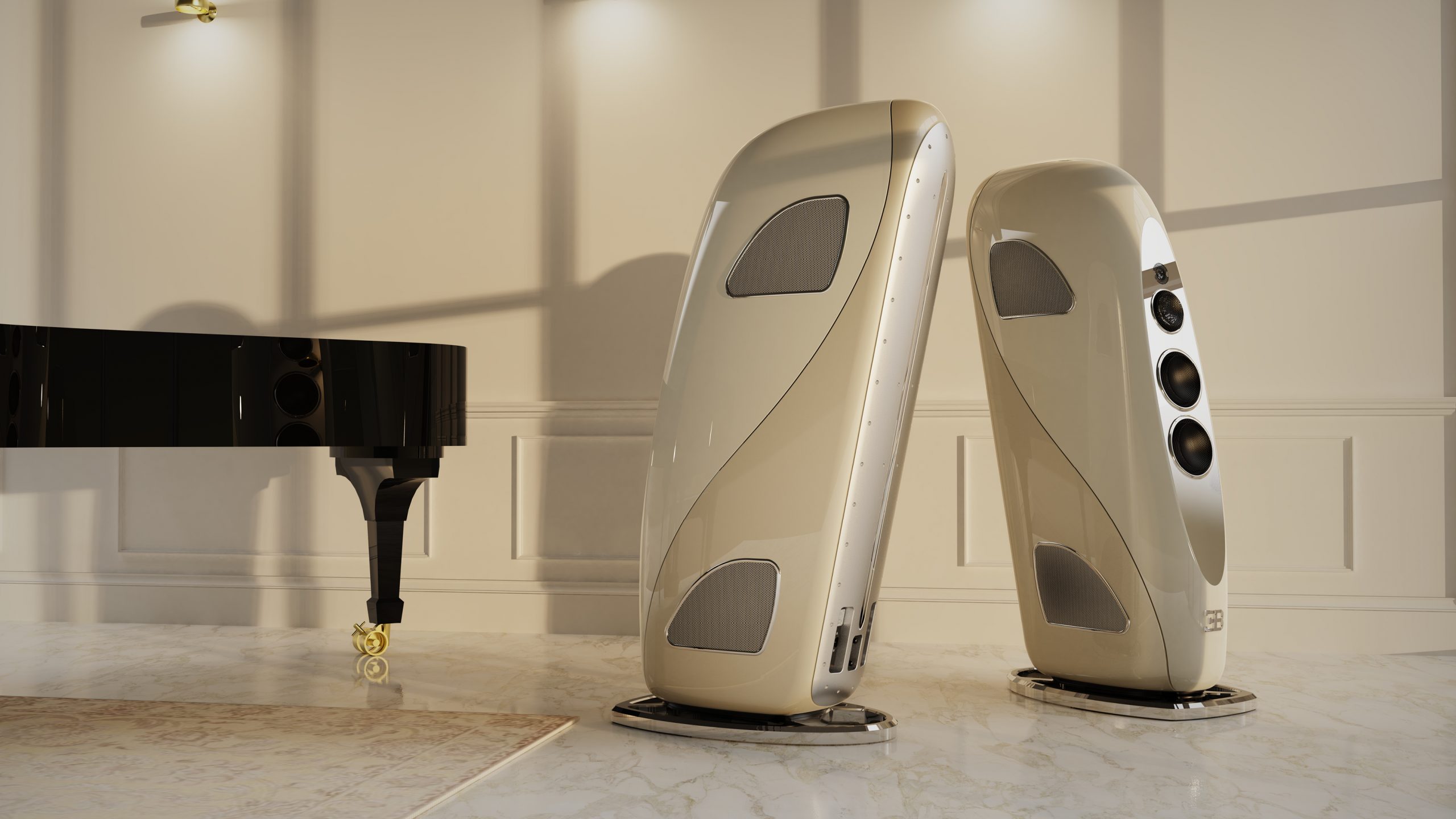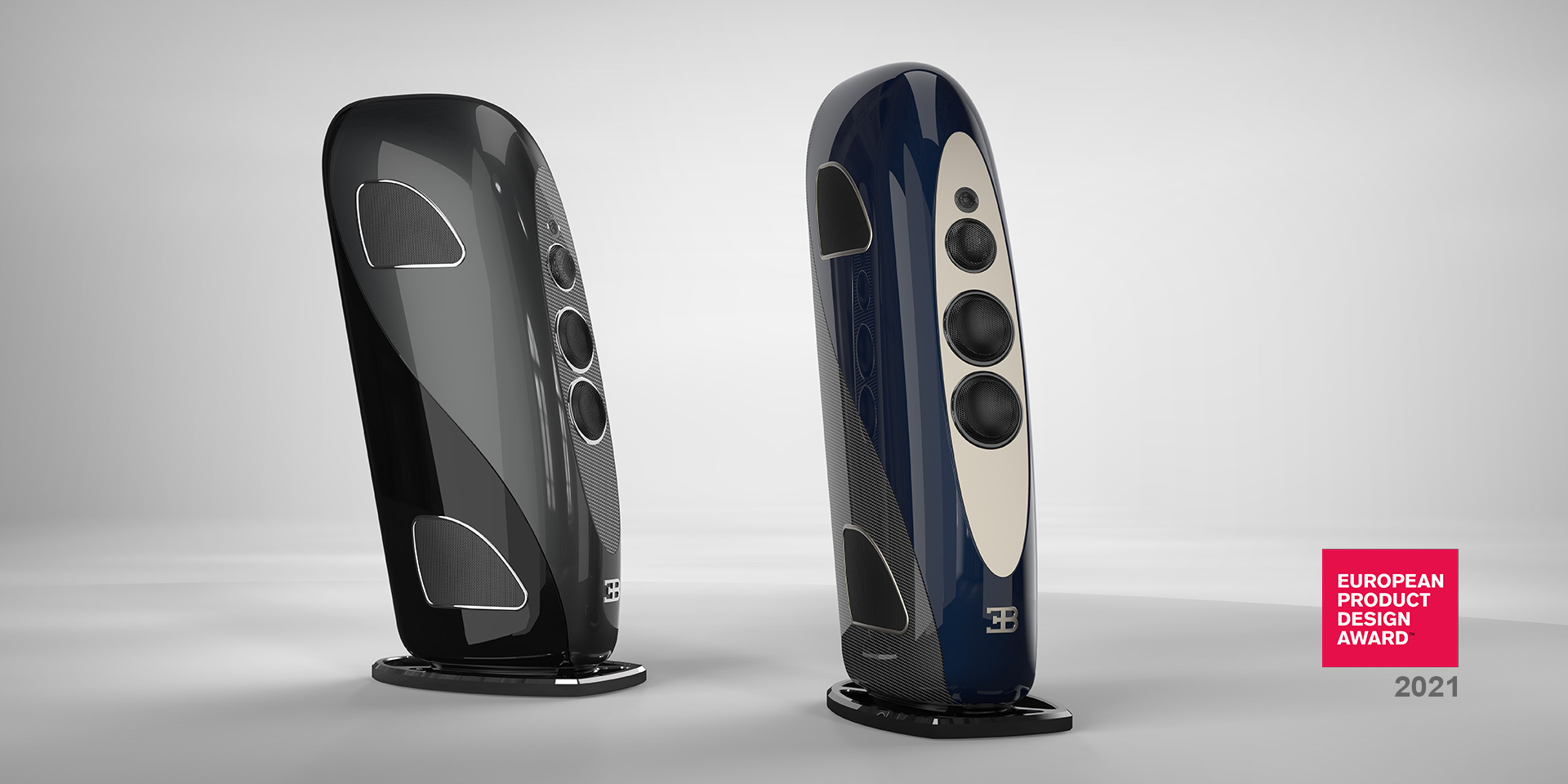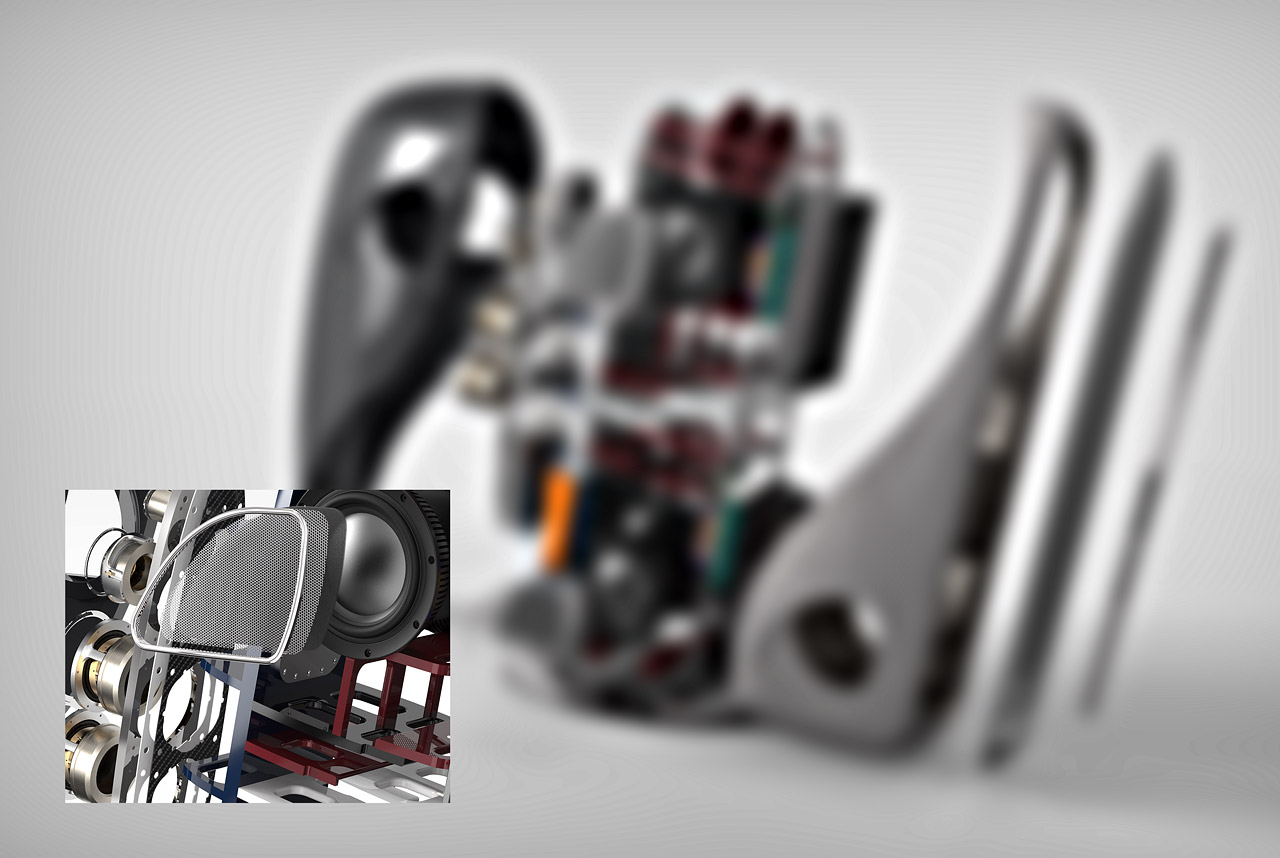 TIDAL for BUGATTI Royale: 4-way hybrid-active multichannel powered loudspeaker with completely analogue signal paths
mechanically decoupled and hermetically isolated TIDAL T4B amplifiers built inside with smart thermo management
3D-shaped multi chamber monocoque cabinet (MONOCOQUE) and dual-shell cabinet (DUOTONE)
TIDAL TIRALIT™ Ultra polycast matrix cabinet with decoupled isolation front plate and stand-frame
1 x 30 mm high efficiency T4B diamond tweeter
1 x 127 mm high efficiency T4B diamond midrange-woofer 
2 x 170 mm T4B woofers with aluminum-magnesium alloy diaphragm
4 x 265 mm T4B long-throw subwoofers with aluminum-magnesium diaphragm
Connection inputs: LAN-remote, XLR, Royale-Link, power cord input
Adjustments: bass tone / bass level / placement
Speaker dimensions: 144 cm x 28 cm x 60 cm
Speaker weight: 2 x 217 Kg / 2 x 480 lbs.
Shipping weight: 2 x 294 Kg / 2 x 648 lbs.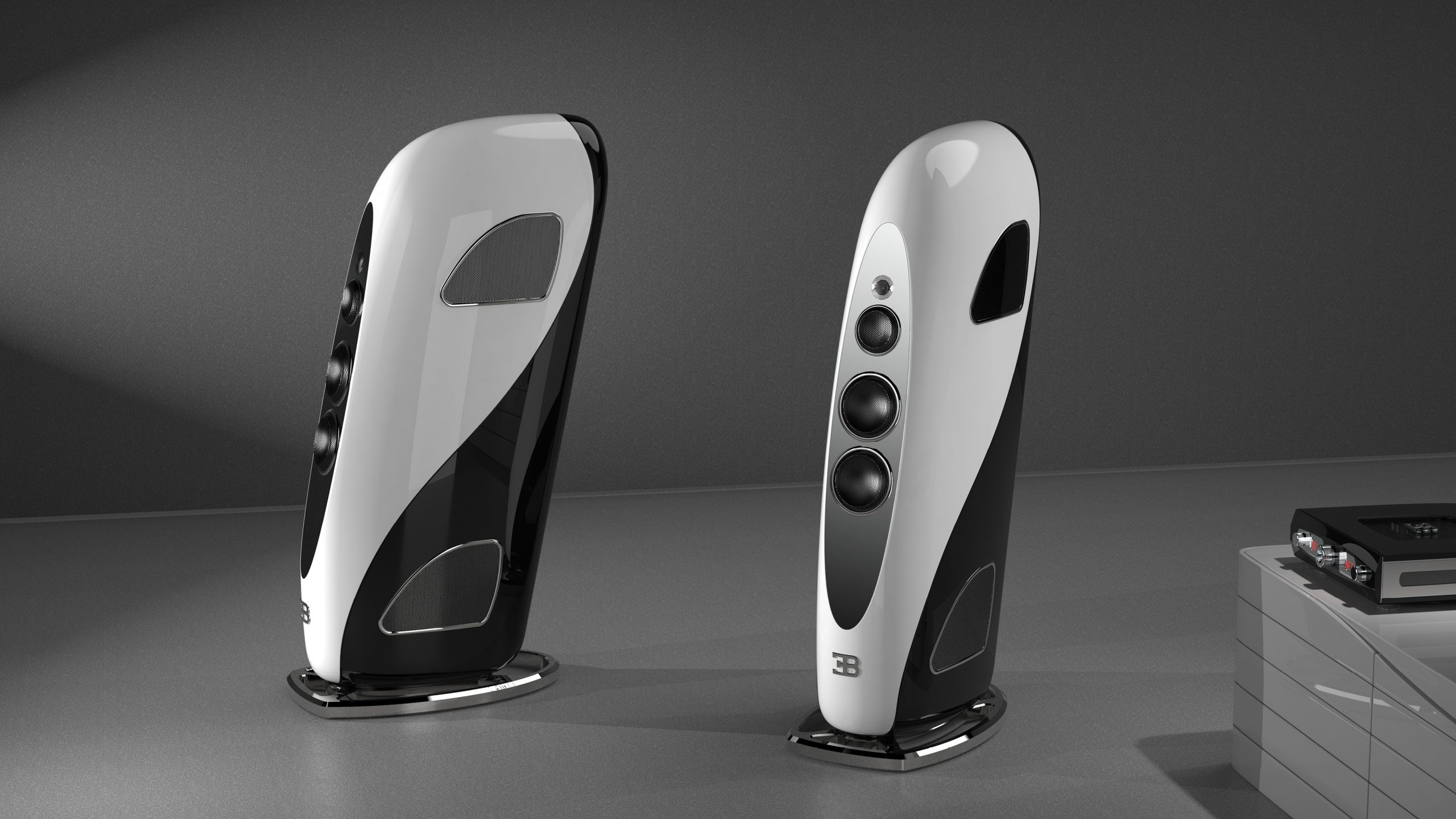 TIDAL for BUGATTI "Royale MC-1"
fully discrete digital to music converter (DMC™)
lossless volume control
individual choices of the metal cabinet (colours and finishes)
individual choices of the top cover inlay and side panel inlays (metals, carbon fiber, leather, colours)
controlled via remote control and iOS devices
Sources: internal streamer (upgradeable) or digital in via Toslink, BNC, RCA, AES, USB
Streaming content via USB, DNLA network, Airplay, and music streaming services
Dimensions: 46 cm x 42 cm x 12 cm
Weight: 1 x 33 Kg
Shipping weight: 1 x 59 Kg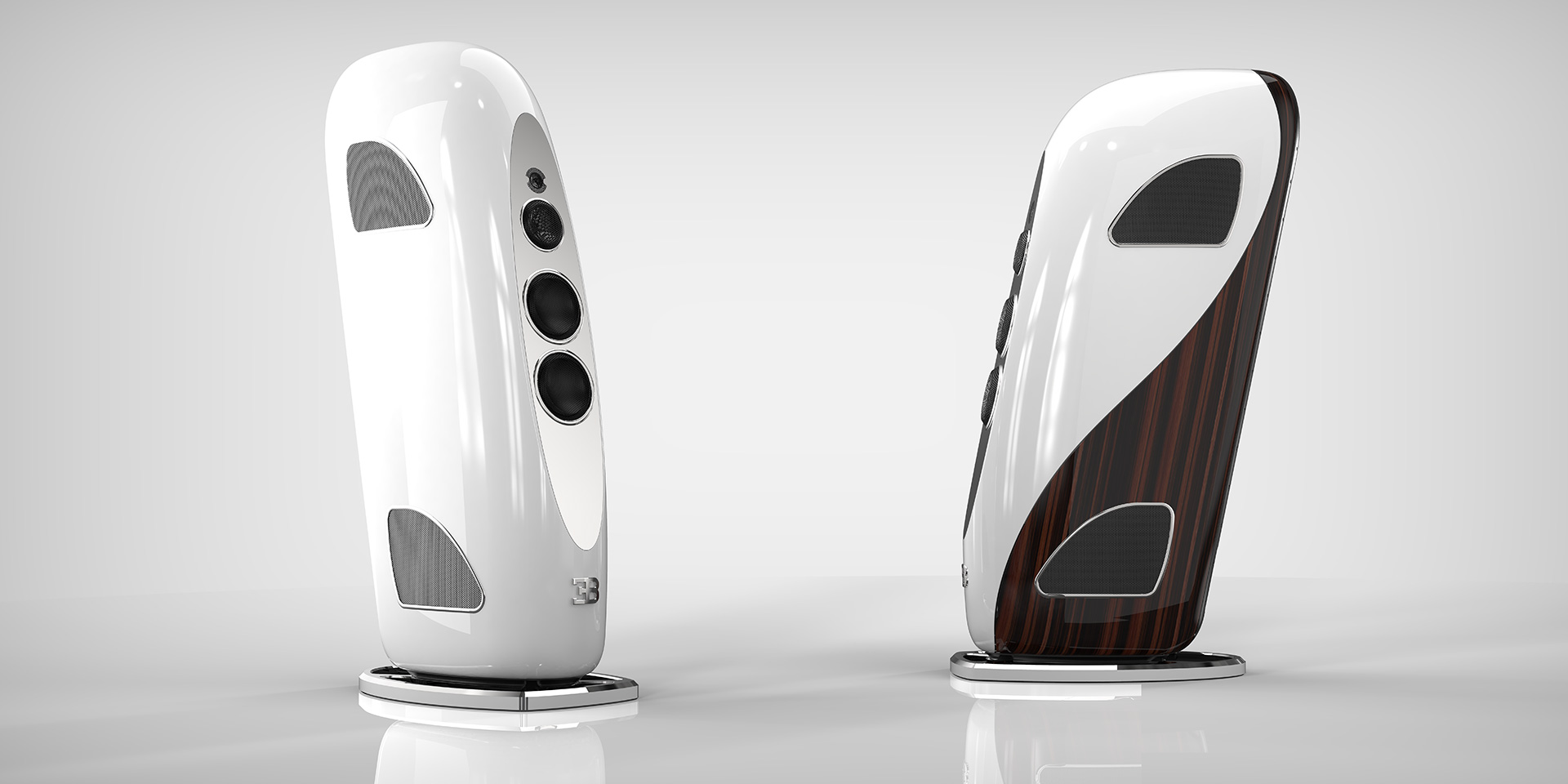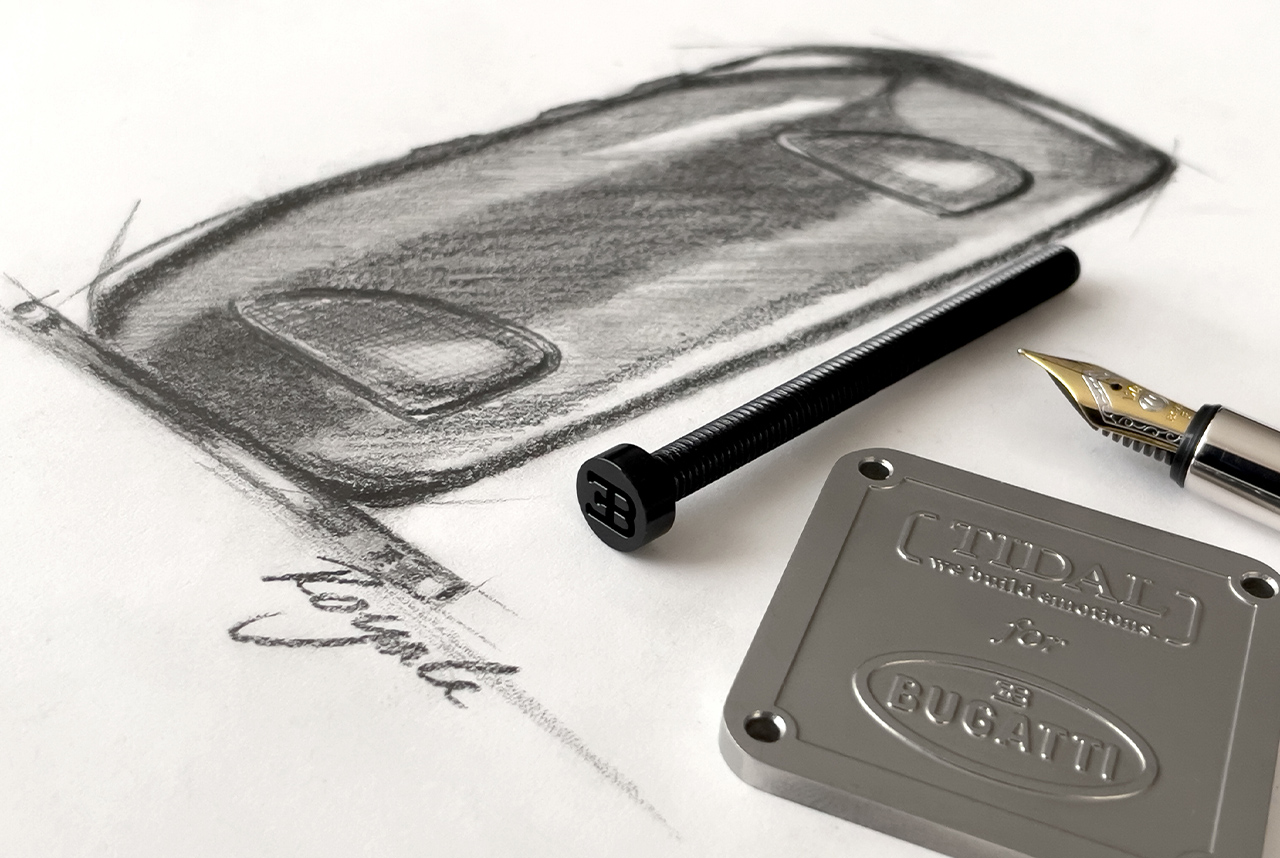 CONTACT
sales management & further informations
TIDAL FOR BUGATTI
Phone: + 49 (2233) 966 9225
Email: bugatti@tidal-audio.com
The Bugatti logo and Bugatti wordmark are trademarks of Bugatti International S.A. and are used under license.
OFFICIAL BUGATTI TIDAL Site