Purity of Purpose, Purity of Sound.


You could count on one hand the companies that, whatever their field of expertise, set aside any consideration of relentless effort in the single-minded pursuit of quality. It was more than twenty years ago, now, that we took the decision to found our new enterprise upon this uncompromisingly bold ethos. We launched TIDAL on a simple proposition: That we would design and build the finest audio systems in the world.
"...it show-cased the capabilities of a manufacturer whose obsession with quality in design, materials, circuit concept, fit, finish, and musicality borders on the religious." (Rafe Arnott, Parttimeaudiophile magazine)
From the beginning, we pursued single-mindedly our ambition to redefine quality in the sphere of sound. Very quickly, we attracted an elite of afficionados who possessed both the discrimination and the financial means necessary to satisfy their exacting standards of sound reproduction. In the end, we simply remained true to our clear and unique vision, best expressed in three words: we build emotions.
"Tidal stands at the very top of the industry for its promise to perfect every detail, down to the most microscopic and seemingly least consequential. " (Jeff Fritz, Soundstageultra)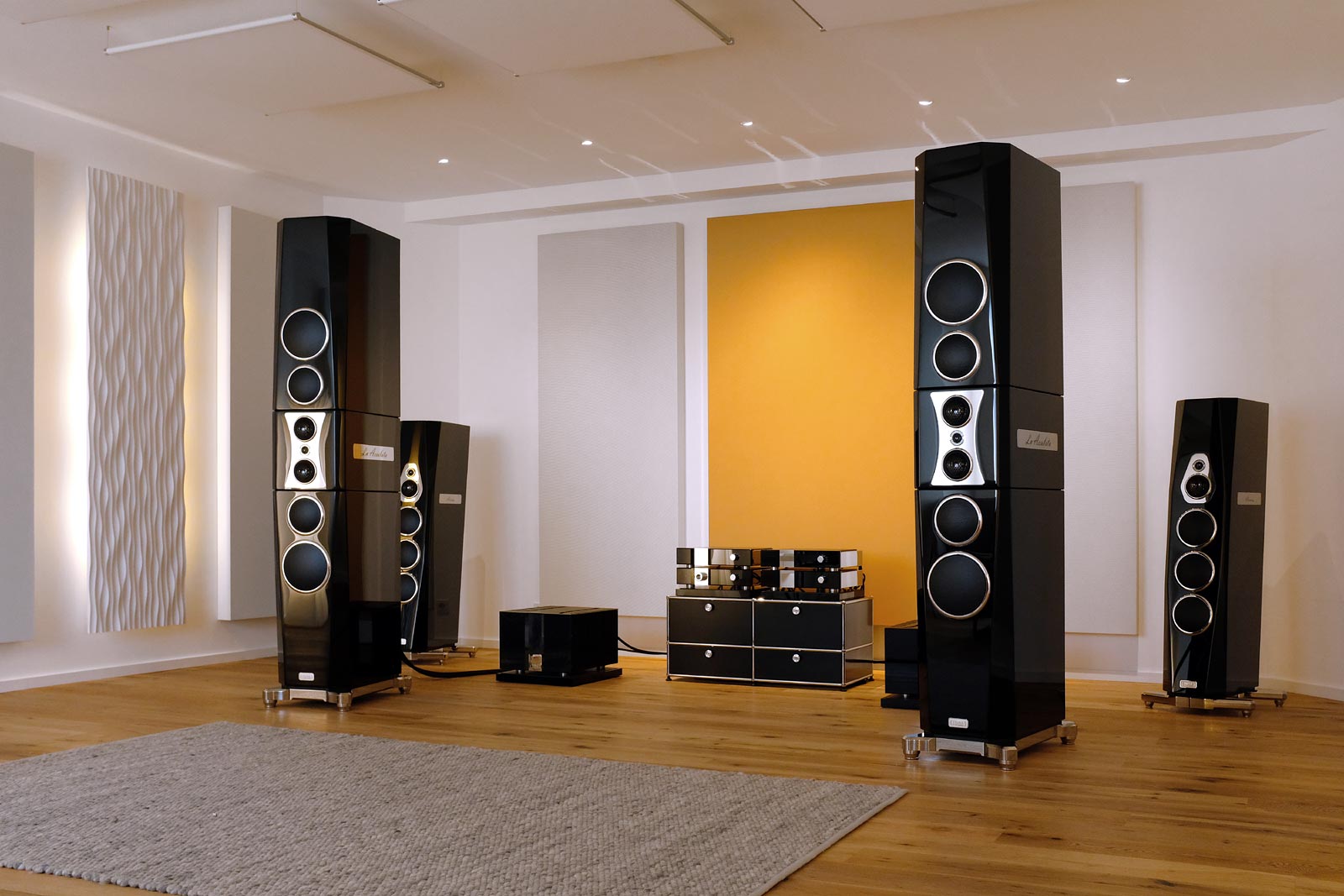 To those who say, 'There is no such thing as a 'perfect' sound', we would reply: On the contrary, there is certainly such a thing: It is the truth of a great performance as it sounds to a discerning listener who is actually present. This is our definition of perfection. And the ability to reproduce it, to us, is the ultimate yardstick.
A TIDAL system introduces no bias nor 'colouration' to sound. None. We have left such distortions, however subtle and insidious, far behind. The performance of our equipment is like no other. It acknowledges only one competitor: Reality itself.
"...the musical presentation was no less than a revelation to my ears. I simply have never experienced this outrageous level of audio transparency." (Herb Reichert, Stereophile)
We strive for a fidelity that shrinks the discrepancy between original and reproduction to a level that is indiscernible to the human ear. And to the extent to which we excel at this, we achieve our purpose. A few moments are usually enough to convince the listener. All that remains is music with a veracity and emotional power that the listener has never experienced before.
Rather than try to describe a quality of sound, if that were even possible for emotional experiences, we simply promise our clientele an unforgettable encounter in all its absolute, sensual realism.
"The sound was effortless, fluid, natural, organic, and had the sort of transparency that I associate with only the finest sort of designs that l've encountered on this planet." (David Robinson, Positive-Feedback)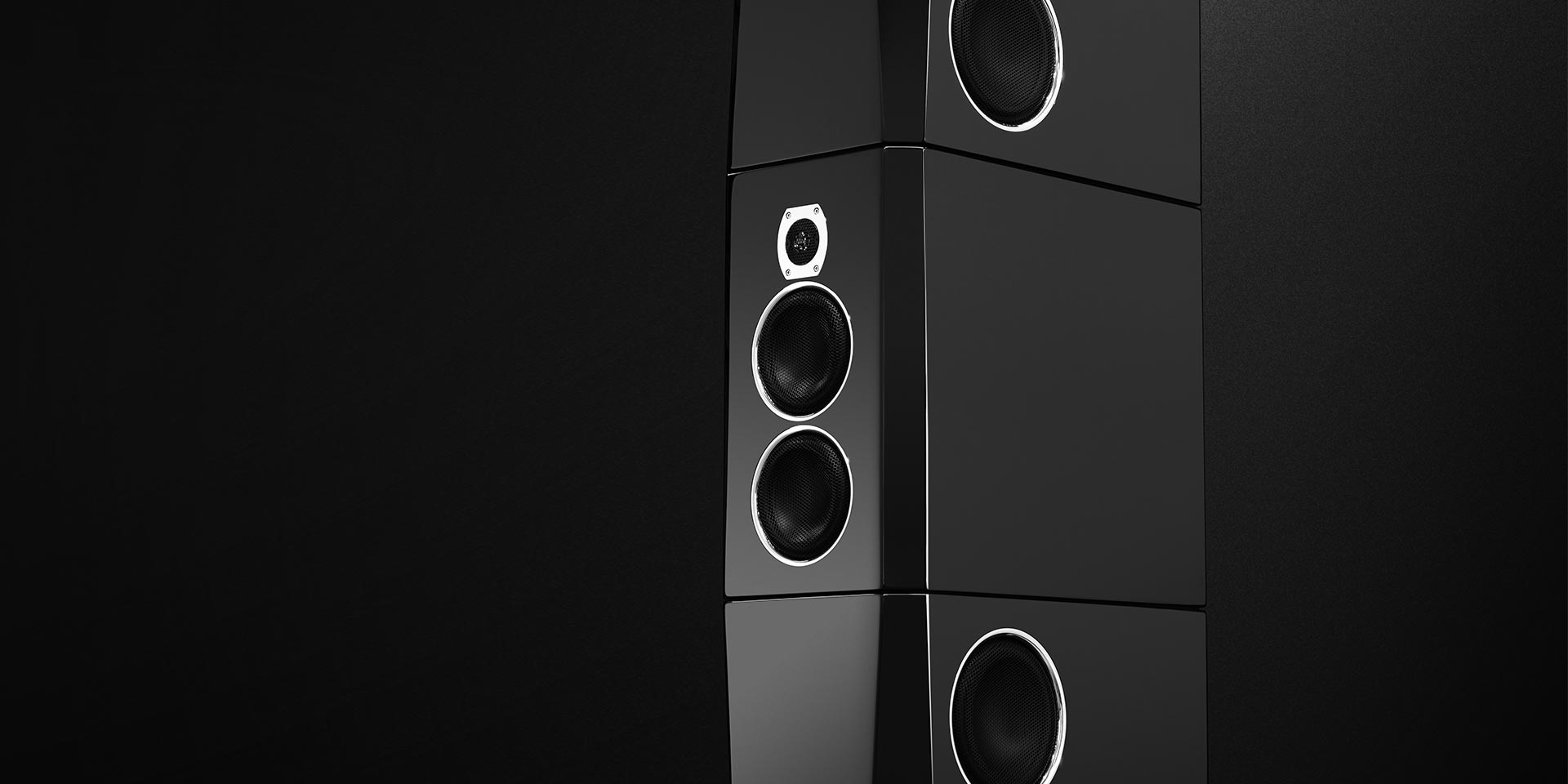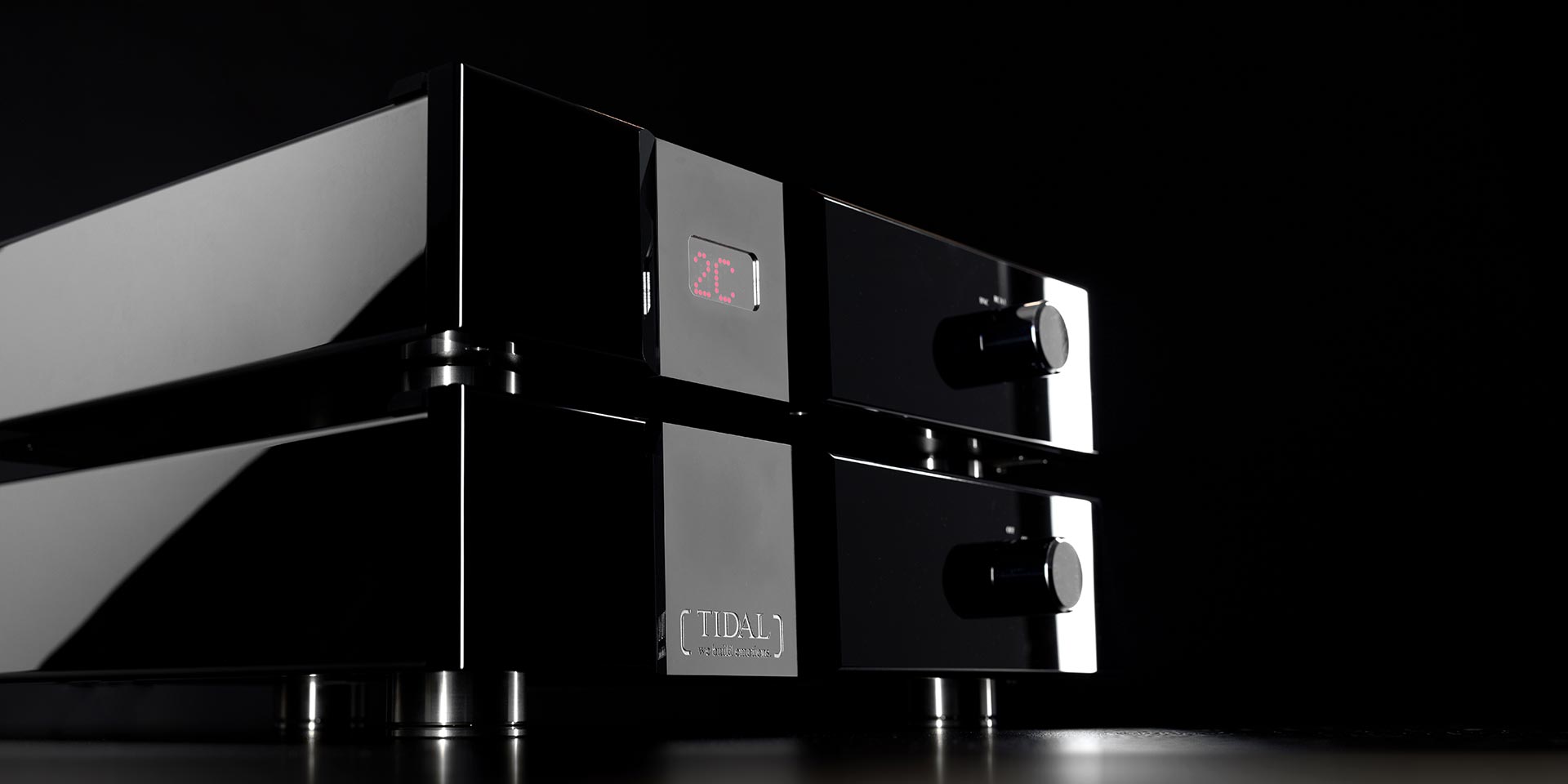 Design icons reveal themselves only in the fullness of time. There are plenty of imposters that rely on shallow showmanship for immediate impact, but which quickly fall by the wayside in the public judgement. 
This is because great design is not a veneer, a kind of 'fancy dress' applied as an afterthought to catch the fickle eye of the consumer. Rather, it is an expression of the very essence of an object.  
"...also visually the most beautiful and most mature designs include those currently available on the market to be."(Werner Ero, Music Emotion)
The timeless design of TIDAL masterpieces is inherent in each from its inception. Our ethos is rooted in a noble aesthetic and never resorts to empty artifice. To put it another way, only when form and function combine to create a perfect synthesis does a sound system deserve our name. From the beginning, TIDAL masterpieces have been entirely independent of fleeting fashion trends and will retain their stature indefinitely as beautiful adornments to any living environment. 
"The perfect combination of technology, elegance and luxury." (Cai Brockmann, FIDELITY)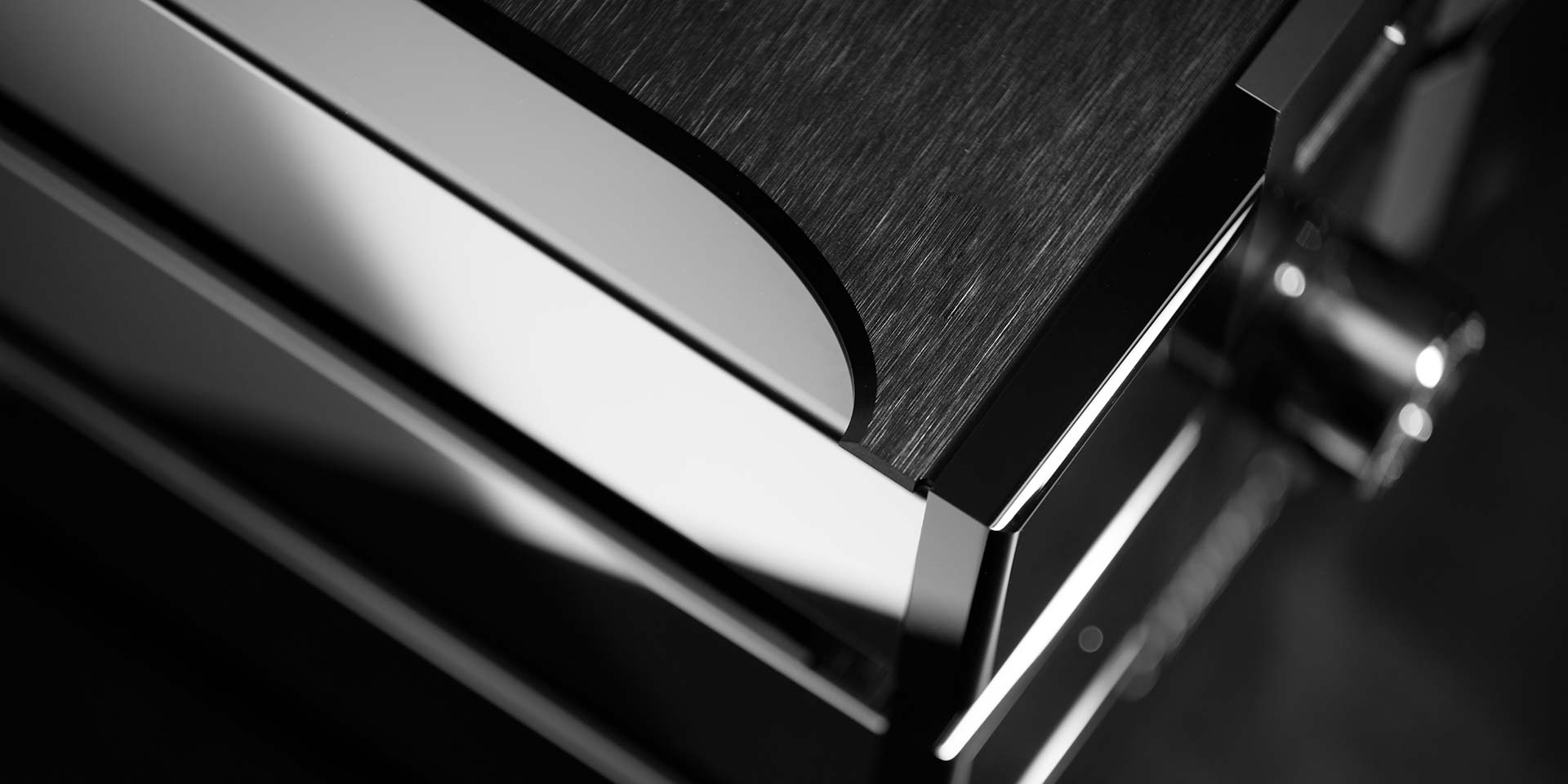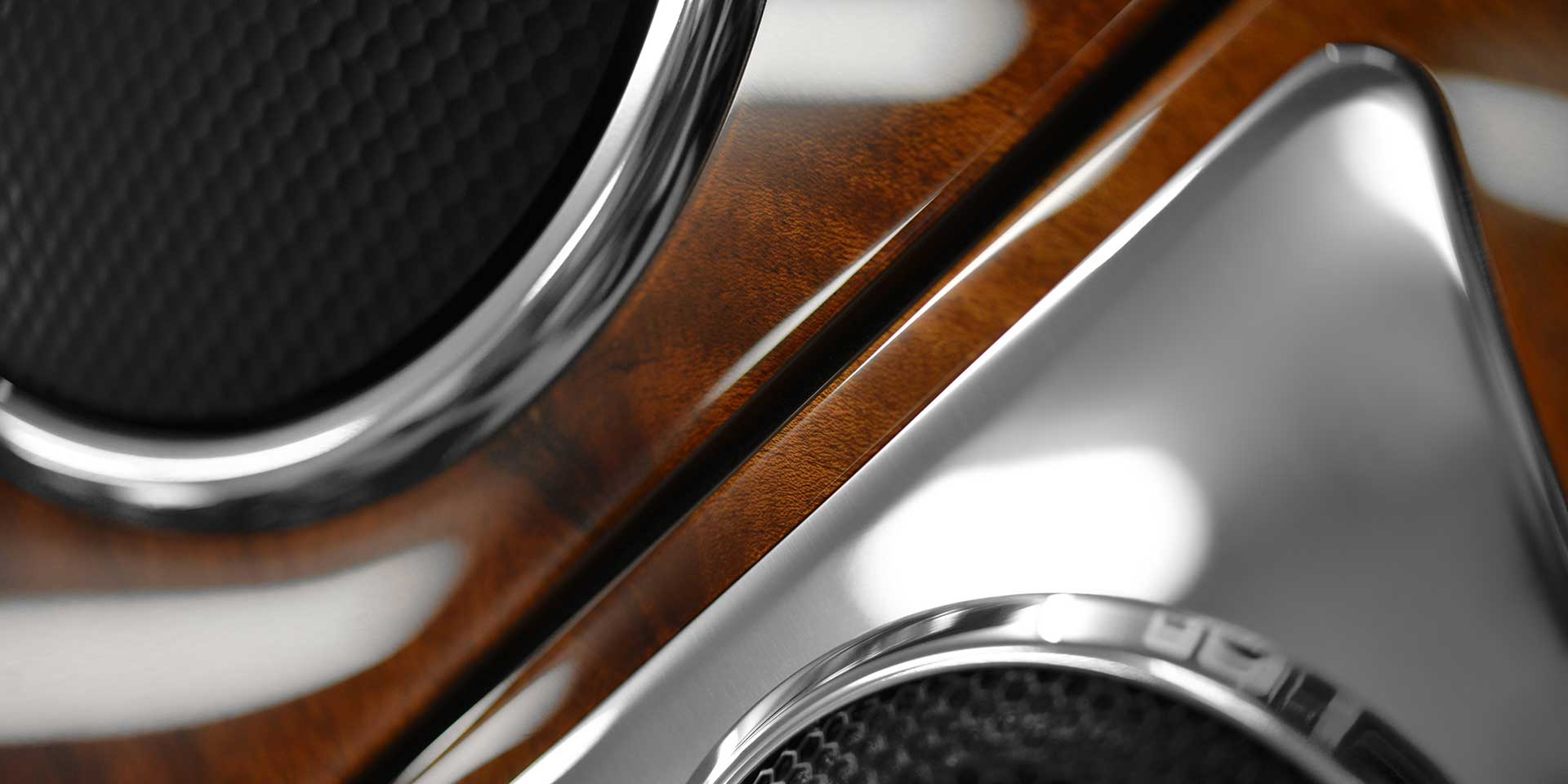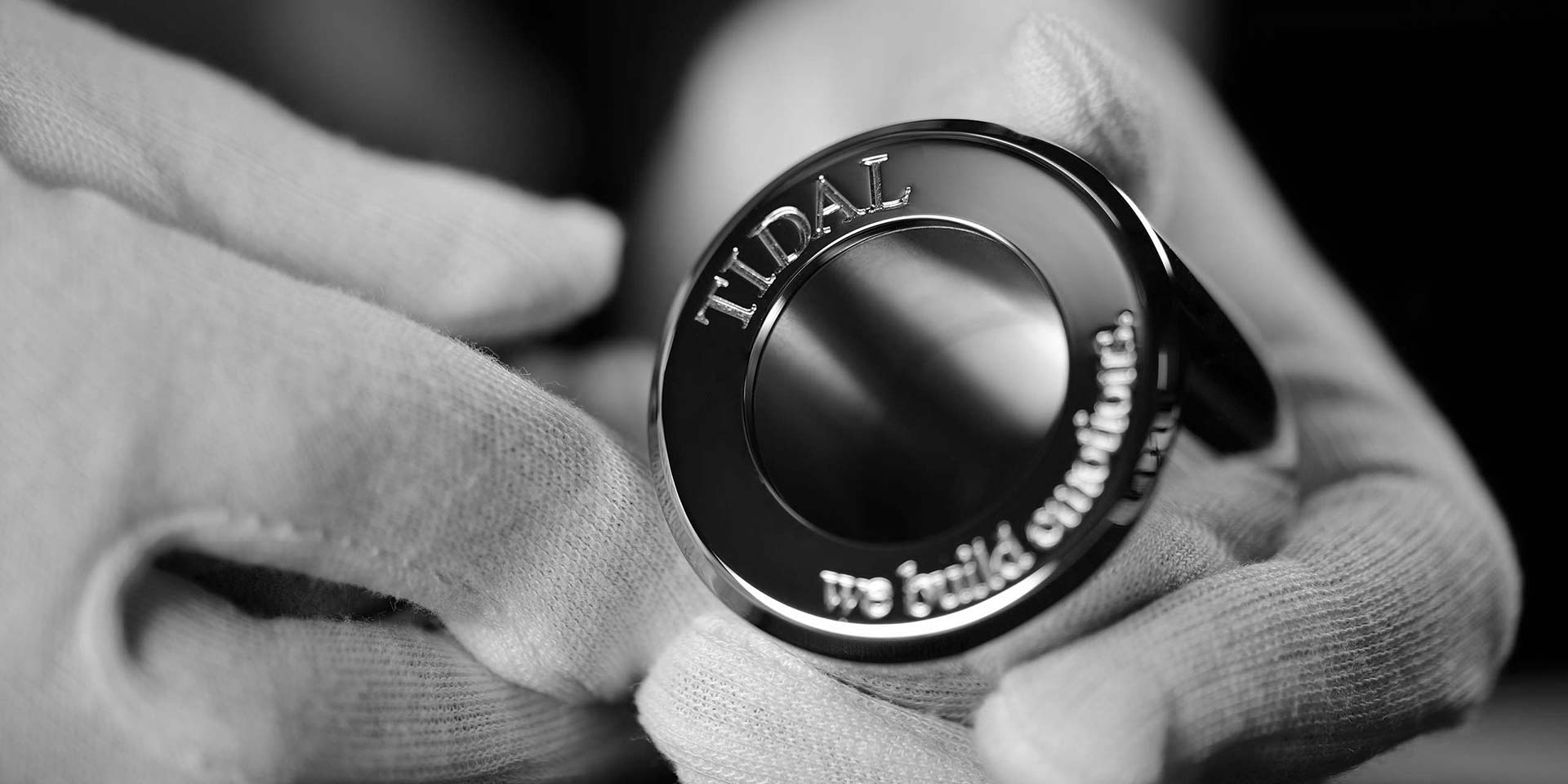 By now you will have come to expect that we demand only one result from our master craftsmen: Perfection. Our legendary finishes for example are created through proprietary surface treatment processes developed over decades. The optical effects that we regularly achieve are by far the best produced anywhere. Ever. When applied to a TIDAL they transform it into a masterpiece. This is no idle boast. 
"Their line, their entire line, is all about luxury. Top shelf luxury, at that. The level of fitment, the finish, the quality - it all oozes out of these products in a gentle cloud of ease and refinement." (Scott Hull, Parttimeaudiophile Magazine)
As a synthesis of paramount craftsmanship and technical expertise, the owner of a TIDAL system can expect it to retain its aesthetic appeal indefinitely. Each is hand-made from beginning to end for the pure pleasure of creating a product with a gold-standard finish. The maker's personal signature guarantees absolute perfection. You will be left with an unshakeable conviction as to its superiority and to the reason for its unique reputation among connoisseurs of matchless craftsmanship. 
"...is less Rolls-Royce than Bugatti. I have never seen a pair of loudspeakers crafted with such artisanal care. (Aron Garrecht, SoundstageUltra)