1. June 2015
Highend 2015 – THE AUDIO TRAVELLER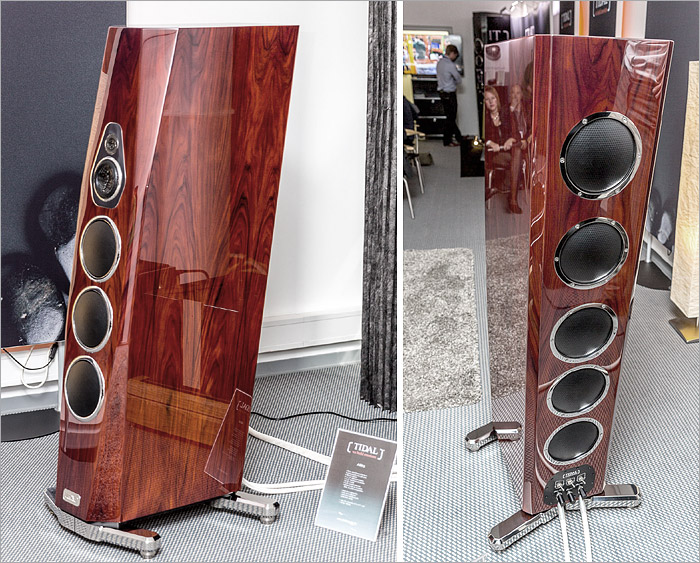 "Take the Assoluta, for example. This loudspeaker is (current) the pinnacle of his art, and it looks it. It's also priced like it, but while €500k is nowhere near the most expensive loudspeaker available at High End, it was one of two where the attention to detail that caught my eye reached a level that made my brain start sweating. Oh, my, that TIDAL finish is simply out-of-this-world. I really have never seen anything like it. "TIDAL piano black" is to "piano black" as a black hole is to empty space. I could feel it sucking at my soul as soon as I stepped into the room. 
I visited and revisited this room several times throughout the weekend, watching and listening as the great Akira broke in. And yes, I mean that – the magnificent 5" driver had all of 10 hours on it before the show opened to the press on Thursday! Not auspicious, but despite that, the incredible transparency TIDAL is known for was very much on display. And then some. Holy guacamole, this is a monster speaker.
I should note that TIDAL has never been one for bloated bass, so it's probably not surprising that the bass was coherent and remarkably textured — that is, it didn't necessarily get swallowed by the room, nor did it appear to flex the walls. A standing double-bass was just that — made of rare woods, professionally lacquered, lovingly polished Wednesday past with "the good stuff", and yes, that G-string could probably use a replacement. Did I mention the sound was transparent? Hmm." (P. Karavakis, Theaudiotraveller.com)
1. June 2015
Highend 2015 – REMUSIC ITALY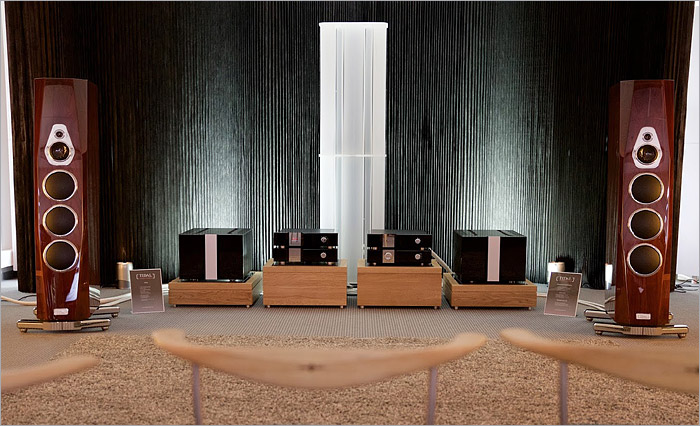 "Since its born the German brand was focused on building complex and big loudspeakers and the elegant Akira confirmed the TIDAL tradition. What that really hit us was TIDAL amplification with Presencio LS preamplifier, Camira DAC and Assoluta Monobloc.
The sound of this system leaved nothing to the fantasy, all was present in front of our eyes: not voices but singers, not sounds but instruments."
1. May 2015
TIDAL Contriva G2 coverstory review in AUDIOTECHIQUE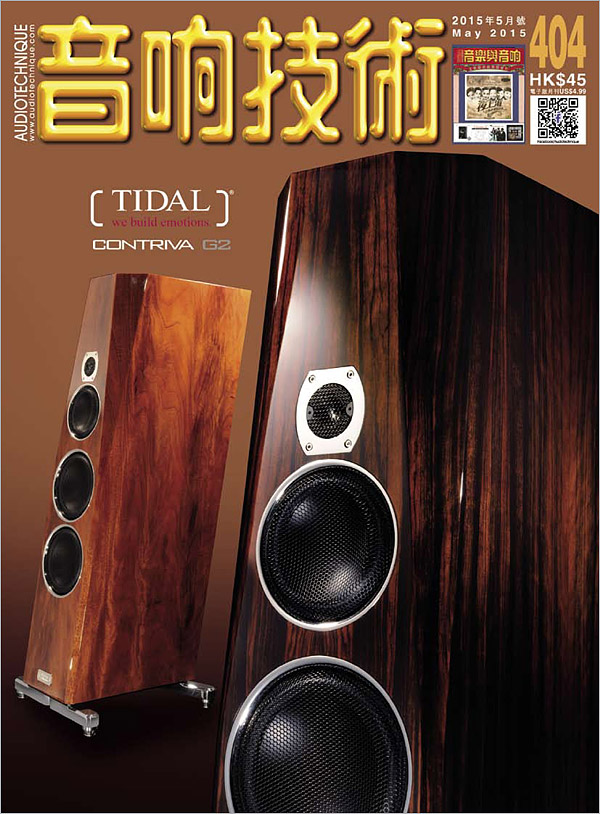 Not only receiving a great review and being praised as a wonderful product, also the TIDAL Contriva G2 is the new reference private speaker of the editor in chief from AUDIOTECHNIQUE magazine.


1. May 2015
TIDAL Agoria "Product of the year award 2015" from HiFi Review.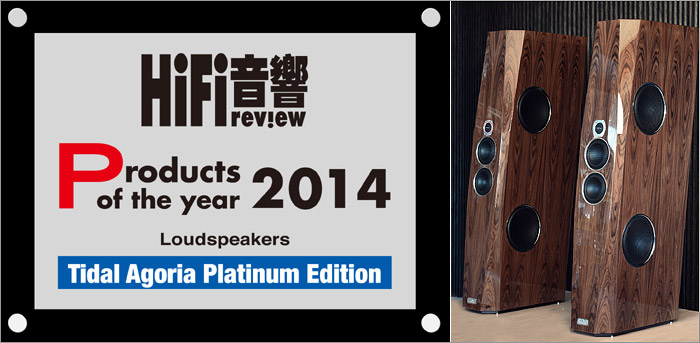 The TIDAL Agoria pulled the "Best of the Year Award" trick again...
1. May 2015
TIDAL "Impulse Monobloc" review at AUDIOART magazine
"....With various recordings one can hear constanty an amazing level of neutrality of its own class and an excellent soundstage. Neutral means natural and without any effects. It is fast, but not rushed, it offers excellent control, a strong 'push', but not being rough. It sounds very relaxed, open, sweet, when needed very shiny, when needed very large and has a very clear sense of the sound field itself. 
The Impulse Monobloc has a ifelike resolution and enough power to sound realistic anytime and it does not tire the ear at all. If I can say a conclusion after amazing hearing sessions, then it is: one can listen to any kind of music on the highest comfortable level in excellent quality without any kind of harshness."
1. May 2015
TIDAL at the AXPONA show Chicago
POSITIVE FEEDBACK
"... I have to say, first of all, that the TIDAL equipment was radically beautiful to see, and a smokin' knockout to hear! What workmanship in both domains…a real reference standard for how things should be.
Sonically, the sheer scale and dynamics of the music in this room was bloody extraordinary. The electronics might have been new to North America, but the effect was "Audio Oasis! Award material" all the way. The sound was effortless, fluid, natural, organic, and had the sort of transparency that I associate with only the finest sort of designs that I've encountered on this planet. Detail without edginess; dynamics without loss of control; full-frequency-range presentation without humps or valleys."

THE ABSOLUTE SOUND
"Like all Tidals, the G2 was very delicate, quick, and unusually spacious sounding, with pinpoint imaging. An extremely neutral, transparent, full-range loudspeaker with excellent bass extension and no added port bump, it sounded terrific on flamenco guitar and voice." 

ULTRAHIGHEND REVIEW
"The system generated an gigantic soundfield. Unlike some systems, the soundstage was not artificially elevated, but nevertheless retained pinpoint imaging and sweet high frequencies. Bass was fast and taunt, avoiding both bloating and muddying up the lower midrange, resulting in superb clarity. Stravinsky's Firebird Suite was awe inspiring, scaling well with no sense of strain. Though over-orchestrated, Nat King Cole's When I Fall in Love demonstrated life-like male vocals with no hint of sibilance."
1. May 2015
TIDAL Contriva G2 at the Highend audio show in ROME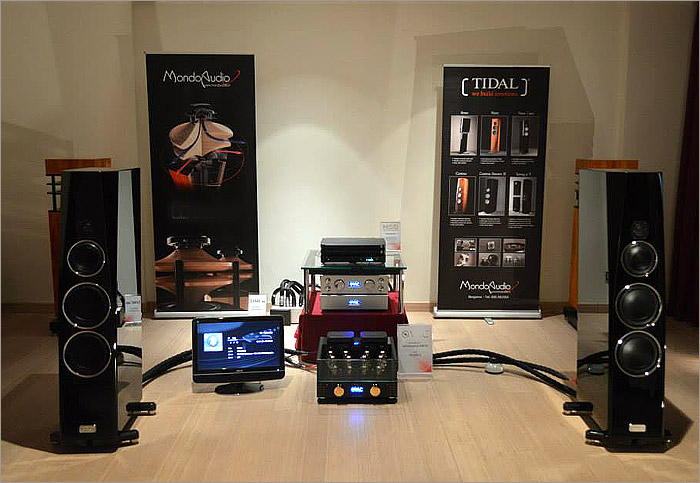 The TIDAL Contriva G2 was exhibited at the Highend audio show in ROME. Lot's of visitors voted it for the best sound of show.
1. December 2014
TIDAL Contriva G2 is being rewarded in HONG KONG for its outstanding performance.
TIDAL's new Contriva G2 success is overwhelming us with beating all our expectations for the delivery situation: it seems we hit perfectly a nerve with offering the outstanding performance of the mighty TIDAL Agoria in a smaller dimensions cabinet without compromises. More news about the Contriva G2 coming soon....
1. December 2014
TIDAL at the AUDIO-VIDEO Show in VIETNAM
TIDAL Agoria with Audionote/Kondo Kagura.
1. November 2014
TIDAL at the Salon Haute Fidélité Paris in FRANCE
TIDAL at the Salon Haute Fidélité Paris in FRANCE