April 2017
TIDAL at The Voice That Is 'Part II': a listening experience from Stereotimes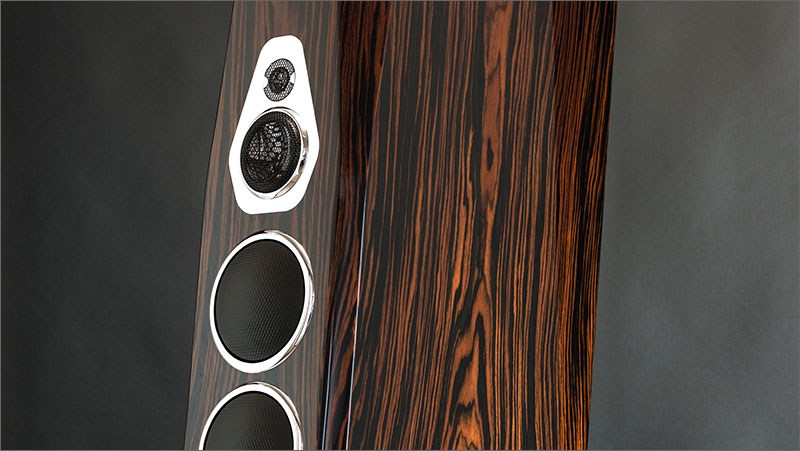 Stereotimes wrote about the TIDAL Akira:

"Over many, many years, I've had numerous opportunities to hear quite a few different speaker designs including some that were truly outstanding. This includes dynamic speakers, horns, planars, electrostatics, hybrids, other. My recent experience listening to the TIDAL Akira has been like none other and literally caused me to recalibrate my thinking. ....what was my impression of the new Akira speakers?
Truth be told, I was simply stunned by their sound. Or perhaps I should more accurately state – their lack of sound. What I heard was perhaps the least colored sound and stunningly beautiful, pure sound from a loudspeaker (and accompanying system) that I can recall ever having heard.
In fact, the so-called disappearing act was pulled off to the max with sound that came through with such a natural and dynamic way that it was easy to simply close my eyes and drift into audio nirvana. Additionally the sound was relaxed, silky smooth, loaded with intimate details with every little musical nuance being revealed.
There was simply no tension while listening to recorded music - just as it is when listening live. When called for – music also came through the system with as much verve, punch and drive to provide the impression of the real thing.
From my earlier experiences listening to various TIDAL speakers and particularly with this on-site visit, my sense is that the TIDAL Akira speakers excel beyond well beyond my expectations and are about as close to being perfect transducers as I've ever heard…..and trust me, I've heard plenty."   

Bill Wells, Stereotimes.com
Feel free to read more: The TIDAL experience at 'The Voice That Is'
March 2017
Stereophile visits TIDAL premium dealer The Voice That Is
January 2017

Best Performance of the Year 2017 Award for TIDAL Contriva G2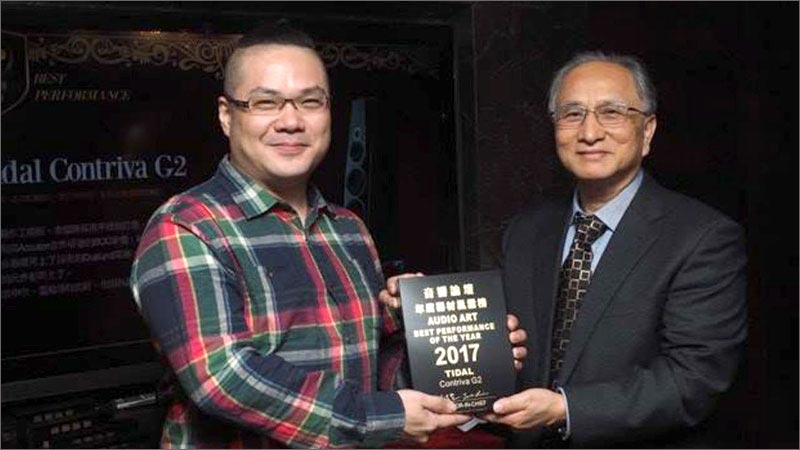 Best Performance of the Year Award for the TIDAL Contriva

Praised as one of the finest loudspeakers available the TIDAL Contriva received the "BEST PERFORMANCE OF THE YEAR AWARD" from the Taiwan magazine "AUDIO ART". Mr. Jack Liu, Editor in chief, handed out the award to Taiwan importer Mr. Jeff Lin.
December 2016

3 x BRUTUS 2016 Awards for TIDAL Agoria, TIDAL Presencio & TIDAL Monobloc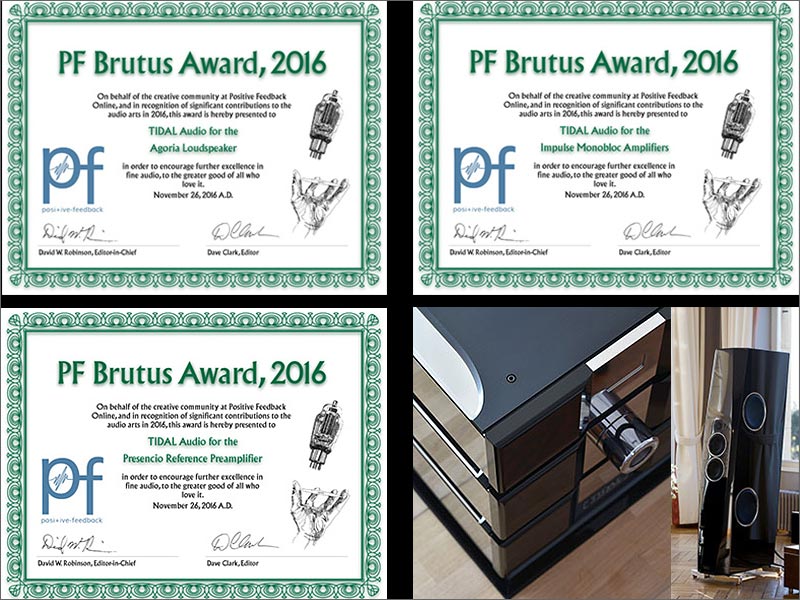 Positive Feedback BRUTUS Awards 2016 for right away 3 TIDAL masterpieces

"I wrote up my comments on the remarkable TIDAL Audio system that I heard in the first quarter of 2016 back in early November in this issue. They were quite a rave for this German company that takes elegance and authority to an incredible level. Check out my "Impressions" essay at the link above for details. It will tell you why TIDAL Audio took Brutus Awards from me, with delight. Additionally, the TIDAL Audio system takes one of two of my Circuitus Maximus Awards for 2016. These I give on an occasional basis when I have a system in that provides exceptional synergy. TIDAL Audio has it, for sure."
(Dr. David Robinson)
December 2016

Parttime Audiophile's Most Coveted Product 2016: TIDAL Contriva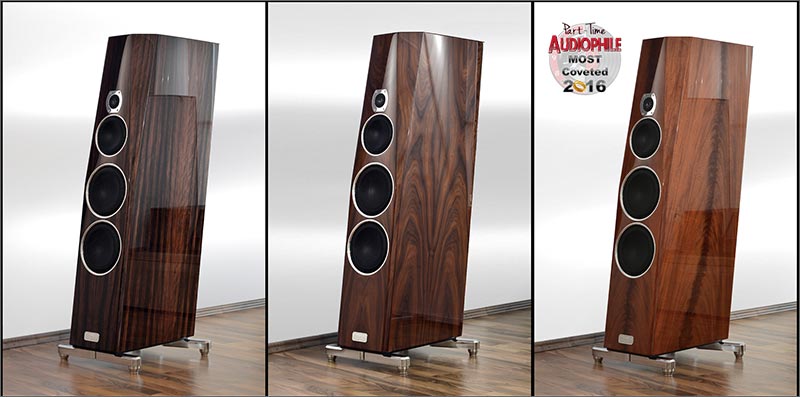 Voted as most coveted product 2016: the TIDAL Contriva

"I'm a fetishist when it comes to the high-end of audio playback devices. I love the very best sound that human beings are capable of offering through their technical, artistic, and manufacturing prowess. What I love, you may not, but that's why these year-end lists are great, because we all get to gush about what we love best, and the piece of equipment I covet the most this year is the Tidal Contriva G2 loudspeaker. No matter what I heard them paired with at various shows this year, they just spoke to me. They made me emotional, they put off-balance, and kept me there with their innate musicality. Yes, they are expensive, but oh God, they are worth every penny to me."
(Rafe Arnott)
November 2016

TIDAL system review from Positive-Feedback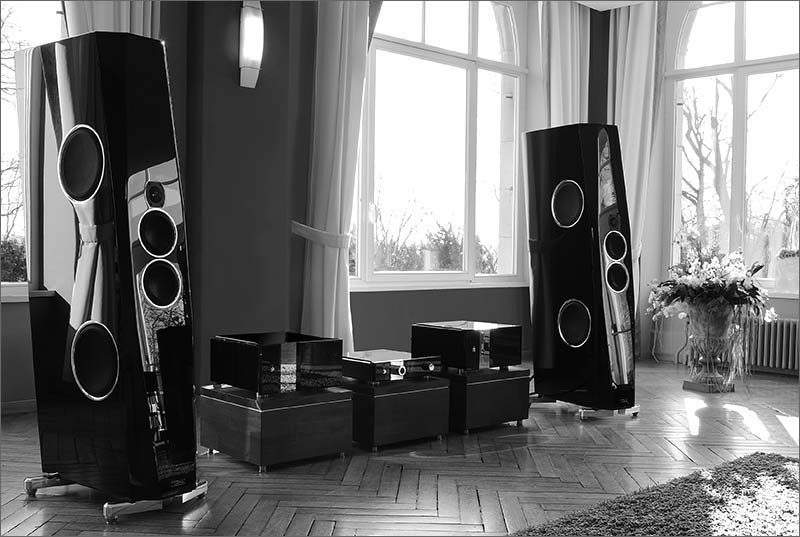 Impressions:  A Reference System from TIDAL Audio
"Having said that, I conclude that TIDAL Audio's Presencio reference electronics, the Impulse Monobloc amps, and the Agoria loudspeakers, stand quite clearly as true first-rank and world-class performers. They are exemplary in their outstanding seamless synergy, and produced audio excellence of the first order...
TIDAL has produced a system of supreme elegance, with fit and finish that I've not seen bettered by any other company. Certainly the stylishness of appearance and the sense of grace is supreme. Though TIDAL has a handful of finishes, the piano black finish is the best that I can remember encountering. Just to lightly stroke the finish of the Agoria is silk and passion all at once…love at first touch. My highest compliments to the production team at TIDAL:  This is brilliant work!...
No matter how demanding the sources were that I used with this system, TIDAL responded with immense resolution, solid-as-a-rock reliability, and complete authority of presentation in our room. This is a splendid result, one that merits my highest praise for the TIDAL designs here. I can tell you that I truly regretted the departure of TIDAL; it was a reference experience, without a doubt... And if you have the budget to swim in these rarified financial waters, then you simply must put the TIDAL Presencio stack/Impuse Monoblocs/Agoria loudspeakers on your very short list of top-o'-the-heap alternatives. They are exceptional in every way, and carry my very highest recommendation, with a great deal of enthusiasm."
(Dr. David Robinson, http://positive-feedback.com/audio-discourse/impressions-reference-system-tidal-audio/)
October 2016

TIDAL Piano Diacera at RMAF 2016


TIDAL at RMAF 2016

Our US based TIDAL premium dealer Doug White from "The Voice That Is" were presenting the new TIDAL Piano Diacera in cooperation with Zanden electronics from Japan.

"I have a great job. I'll never argue that. I go to hi-fi audio shows, and write about the gear that interests me the most, and TIDAL Audio is a German high-end audio component, and speaker manufacturer that leaves me restless every time following a listening session. Their designs just do something to me...
The Tidal/Zanden/Kuzma combo was visceral, gut-punch engaging, and had lovely leading transients on strings and horn notes, with fat, Sydney Opera House-sized decay on piano notes, along with a more than healthy dose of emotional weight to throw the most stoic audiophile off-kilter. This isn't a system to analyze or debate the minutiae of which LP version of Norah Jones' Come Away with Me has more air, and space around her guitar… this is a system to experience music with. All of its beauty, soaring hope, unabashed joy, and heartbreaking sadness. In other words, all the things that make music a part of our lives. A most important part."

(Rafe Arnott, https://parttimeaudiophile.com/2016/10/22/rmaf-2016-video-tidal-zanden-and-the-voice-that-is/)
October 2016

TIDAL system at the Moscow Highend Audio Show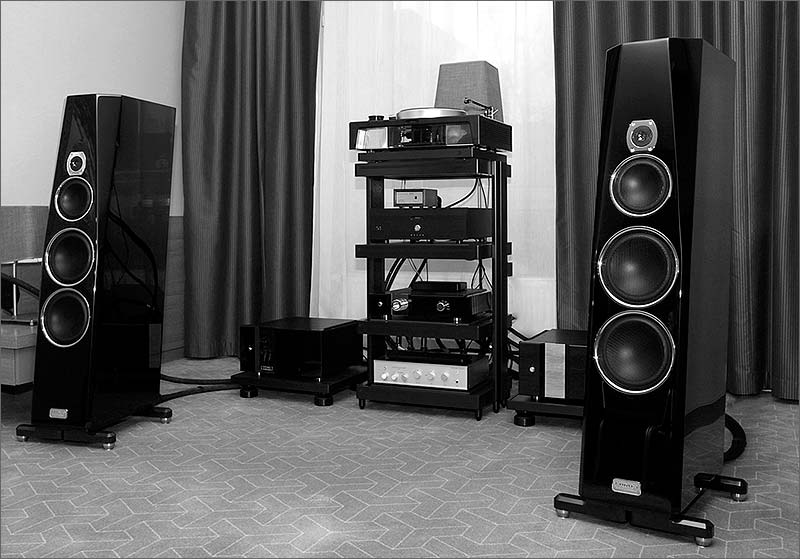 Impressions:  TIDAL Contriva G2, TIDAL Preos and TIDAL Impulse Monobloc. As source Helix 1 turntable.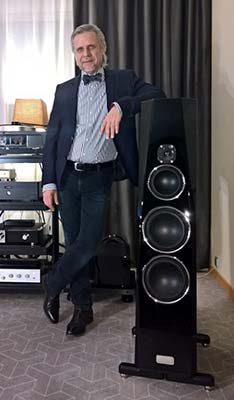 TIDAL premium distributor since more than a decade: Mr. Samorukov, CEO of New Ambiance.
September 2016

TIDAL reference cable line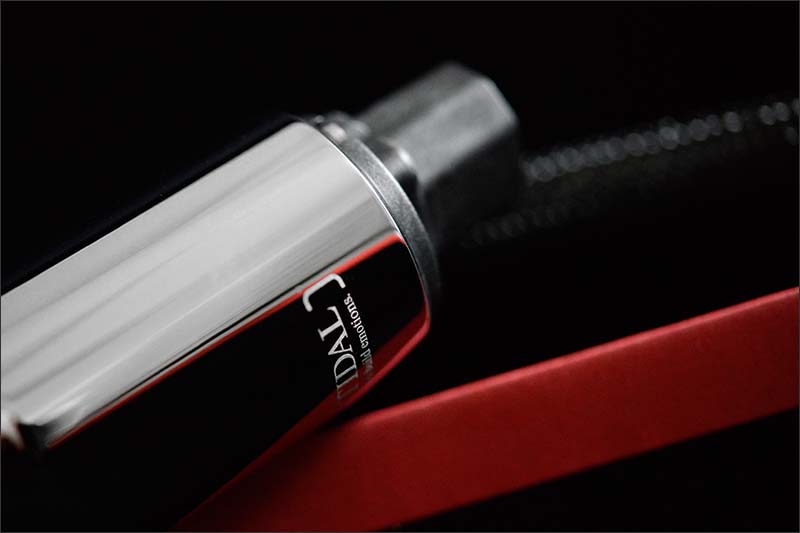 TIDAL LAUNCHES ITS FIRST CABLE LINE

The next logical step and coming very soon: TIDAL reference cables. Built like our electronics and speakers the TIDAL cables closes the gap as messenger between amps and speakers. Available as digital cable, XLR and RCA interconnect and power cords. Same philosophy, same built quality, same results such as one knows from us. More information when we launch it officially soon.
August 2016

WYNN Audio TIDAL event in Vancouver


"$500,000 TIDAL AUDIO SYSTEM THUNDERS TO LIFE COURTESY OF ELEMENT ACOUSTICS, WYNN AUDIO"
"...I have to say, it was a sound that confounds conventional descriptions that I'm comfortable using to relate my listening experience. The sound induced a wholly transcendental, meditative state...
...while I'm shying away from the technical prowess of this system because it elicited such a deep, and provocative emotional response from me, I will say that the depth, and power on tap here delivered such startling clarity, and undeniable headroom in its sound, that the feeling of effortlessness each note was imbued with was intoxicating to experience. Put another way, Tidal gear forgoes any imposition of character to the sound... It was impossible to not be caught up in the performance because the Tidal gear had the room awash in cello. The sound was massive. Like rough-hewn, creaking, deck timbers on a three-masted ship-of-the-line. It was if the air itself was flexing, and heaving while the boat struggled through a storm surge to make for deeper water, and safety.
Listening to gear with this level of swelling emotional weight to its presentation is almost exhausting because of its impact on those parts of our sum that are most delicate, and can betray that which we might normally hide from the public, perhaps even our friends, and family: the heart, the soul, the deep, hidden pools of feelings, and slow-moving undercurrents of fear, regret, longing, passion… this level of playback can dangerously expose those secrets like a yawing pit.  You cannot help but be completely drawn in to every nuance by this level of absolute visceral, organic musicality.
This is obviously not a system for everyone, and I mean that on multiple levels. Not everyone can afford it, and not everyone wants to be opened up without pause by musical playback. But for those few seeking the ultimate emotional engagement in their listening experience, the system put together by Ku, and Wong offers a glimpse into traveling through what I would consider uncharted music-playback territory.
Too many audiophiles (in my experience) navigate these often confusing high-fidelity waters without a map, or even a true destination. And, I'm not talking about the journey of the gear that many of us find ourselves on, rather I'm speaking of the journey of the deeply complex, and often flawed, vulnerable human being that exists inside us all."

(Rafe Arnott, https://parttimeaudiophile.com/2016/08/07/500000-tidal-audio-system-thunders-to-life-in-vancou/)