January 2011

The Audio Beat


"Next we walked across the hall to hear the TIDAL Sunray. Electronics were from BAlabo -- I'd never heard them before. 
Again, we were treated to a sonic presentation that was fully the equal in quality of the two previous rooms, with bass that was deep, powerful and tight, a midrange that was palpable, and a top end that was clear and delicate."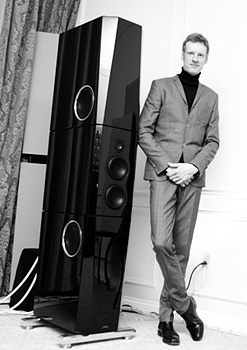 "In some ways, the TIDAL line of speakers looks quite conventional and some of the materials they use may seem common. 
But when you hear TIDAL speakers, you know there's far more going on under the surface than might be obvious to casual onlookers. TIDAL Audio's founder and chief designer, Jörn Janczak, worked in Germany operating CNC machines before starting TIDAL, and the precision involved in that type of work is certainly evident in the loudspeaker company he helms today. 

TIDAL's speakers are built solidly and finished impeccably, particularly the piano-gloss finish that Janczak feels is the very best in the world. But their beauty isn't only skin deep. Some of the inner workings, especially the crossover technology, might be not only unique but also groundbreaking.
January 2011

Top performing system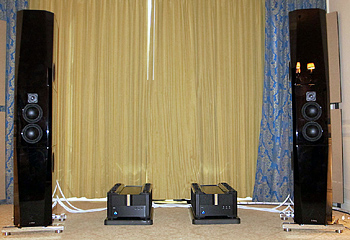 "The TIDAL Sunray (including the active x-over "TIDAL LPX" and internal passive pure silver foil crossover) and BA Labo electronics were another top performing system. Used in this rig were the BA Labo DAC BD-1, Control Amp BC-1, and Power Amp BP-1 MkII. The Sunray is an amazingly controlled speaker for its vast size and in a smaller environment.
I enjoyed both the Constellation and BA Labo electronics with the Sunray, but both systems were extremely pleasing. The Sunray was one of my top three large floor standing speakers at both shows.
January 2011

Best Sound of Show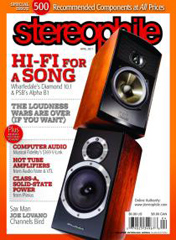 Michael Fremer from Stereophile magazin voted the TIDAL Sunray as "Best Sound of Show" at the CES 2011 (listed in no particular order with 4 another fine setup's), in both setup's we showed: with BALabo and with Constellation.

Please feel free to read more about his show report of the 2011 CES in the April issue 2011 of Stereophile.