April 2015

TIDAL at the AXPONA show Chicago


POSITIVE FEEDBACK
"... I have to say, first of all, that the TIDAL equipment was radically beautiful to see, and a smokin' knockout to hear! What workmanship in both domains…a real reference standard for how things should be.
Sonically, the sheer scale and dynamics of the music in this room was bloody extraordinary. The electronics might have been new to North America, but the effect was "Audio Oasis! Award material" all the way. The sound was effortless, fluid, natural, organic, and had the sort of transparency that I associate with only the finest sort of designs that I've encountered on this planet. Detail without edginess; dynamics without loss of control; full-frequency-range presentation without humps or valleys."

THE ABSOLUTE SOUND
"Like all Tidals, the G2 was very delicate, quick, and unusually spacious sounding, with pinpoint imaging. An extremely neutral, transparent, full-range loudspeaker with excellent bass extension and no added port bump, it sounded terrific on flamenco guitar and voice." 

ULTRAHIGHEND REVIEW
"The system generated an gigantic soundfield. Unlike some systems, the soundstage was not artificially elevated, but nevertheless retained pinpoint imaging and sweet high frequencies. Bass was fast and taunt, avoiding both bloating and muddying up the lower midrange, resulting in superb clarity. Stravinsky's Firebird Suite was awe inspiring, scaling well with no sense of strain. Though over-orchestrated, Nat King Cole's When I Fall in Love demonstrated life-like male vocals with no hint of sibilance."
March 2015

TIDAL Contriva G2 at the Highend audio show in ROME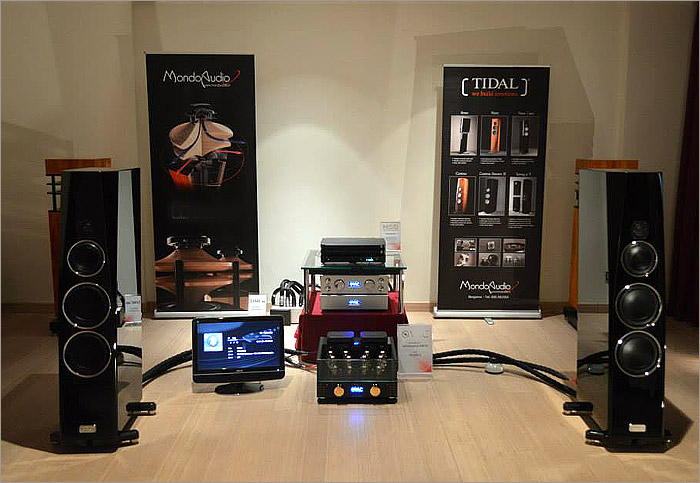 The TIDAL Contriva G2 was exhibited at the Highend audio show in ROME. Lot's of visitors voted it for the best sound of show.
December 2014

TIDAL Contriva G2 is being rewarded in HONG KONG for its outstanding performance.


TIDAL's new Contriva G2 success is overwhelming us with beating all our expectations for the delivery situation: it seems we hit perfectly a nerve with offering the outstanding performance of the mighty TIDAL Agoria in a smaller dimensions cabinet without compromises. More news about the Contriva G2 coming soon....
December 2014

TIDAL at the AUDIO-VIDEO Show in VIETNAM


TIDAL Agoria with Audionote/Kondo Kagura.
November 2014

TIDAL at the Salon Haute Fidélité Paris in FRANCE


TIDAL at the Salon Haute Fidélité Paris in FRANCE
November 2014

TIDAL at the Manila High End Show PHILLIPINES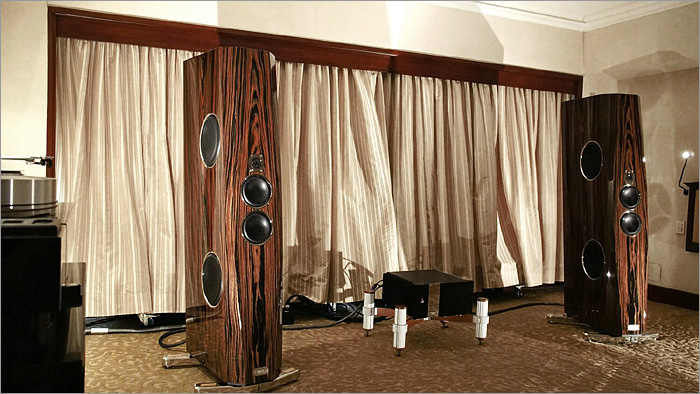 Presented was the TIDAL Agoria, TIDAL Impulse and TIDAL Preos - D with both digital and analog sources.
October 2014

TIDAL at the Toronto Audio Show (TAVES) in CANADA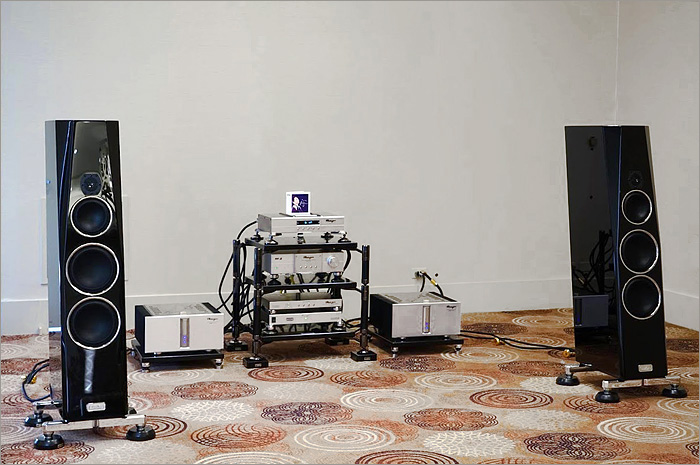 Presented was the all new TIDAL Contriva G2.
October 2014

TIDAL at the HIGH END Brussel Show in BELGIUM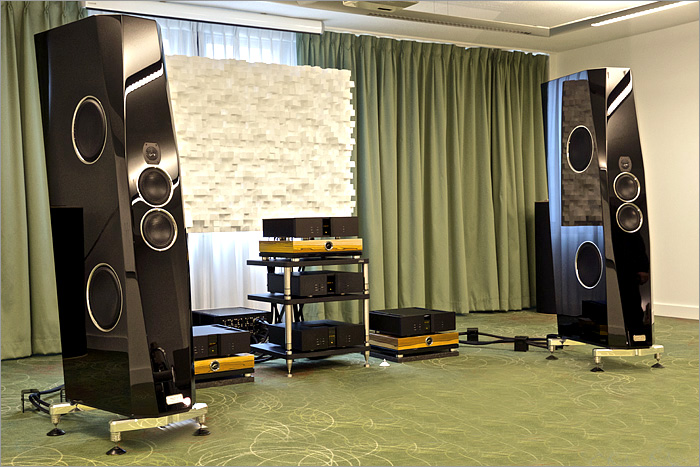 Presented was the mighty TIDAL Agoria.
September 2014

TIDAL at the 18th Guangzhou International High-End Audio Visual Show 2014 in CHINA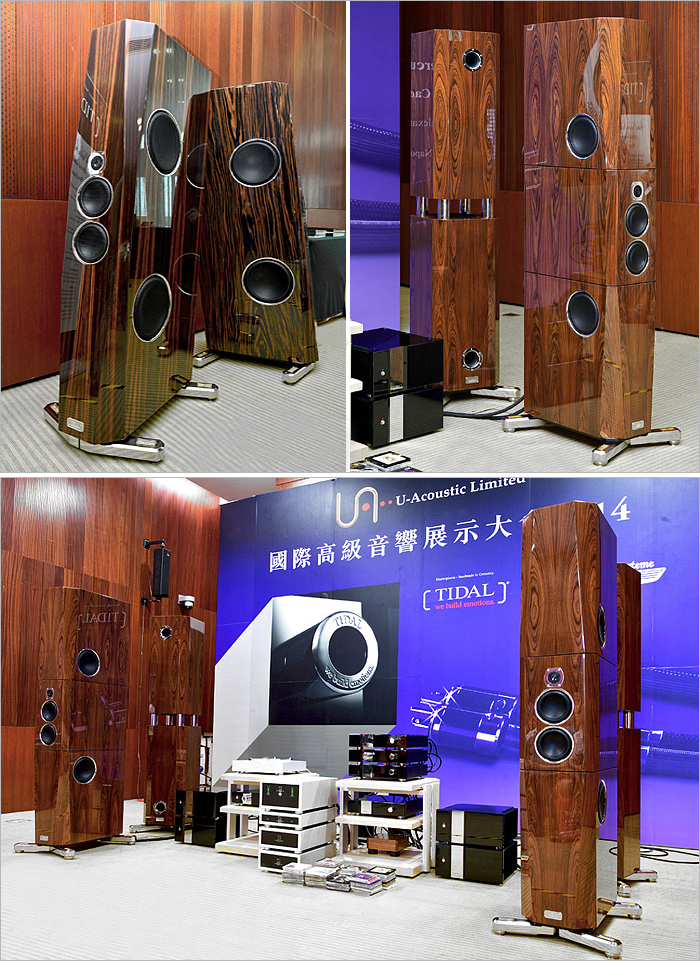 Presented was a complete T1 suite in Rosewood piano finish, powered by TIDAL Presencio, TIDAL LPX and TIDAL Impulse Monobloc. On static display was the TIDAL Agoria in two different veneer versions in piano finish.
July 2014

TIDAL at the Capital Audio Fest 2014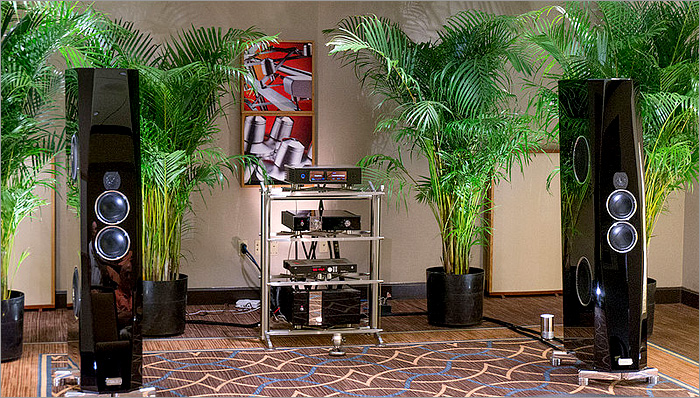 Stereophile.com
"...the musical presentation was no less than a revelation to my ears. I simply have never experienced this outrageous level of audio transparency. I seldom give much of my music listening energy to imaging and soundstage, but the scale and continuity of the space projected by the TIDAL Audio Agoria loudspeakers was among the best I have ever experienced."

HifiLogic.com
"I then went closer to inspect the exquisite finishes of the TIDAL Agoria Speakers, Preos preamplifier and Impulse power amplifier. The finishes were just out of this world, there is nothing perfect in this world of ours but, these finishes from TIDAL were super close to perfection. Doug then told me to touch and turn the volume control of the Preos preamplifier. I kid you not, my jaw did not drop but literally fell to the floor.... Of all my years in high-end audio, I have never had such "high" from turning a volume control knob. As the saying goes "Smooth As Butter" but this experience was "Smoother Than Butter" that was how that volume control of the preamplifier felt at my finger-tips. TIDAL Audio truly does take care of details and it makes great music. Wow!"

Parttimeaudiophile.com
"The finish on these speakers is so far past "piano black", it makes most speakers look like they were doodled on by a kindergartener. I've honestly seen nothing like it, and after talking with a professional piano restoration expert, apparently not many folks have - especially not piano restoration experts. It's unbelievable. The build quality overall is appallingly good and the attention to detail is likewise fanatical - take, for a random example, the faceplate, which is 4mm thick and counter-sunk into the fascia to a depth of 3mm. Who does this kind of thing?"

Audiophile.com
"Heading into the TIDAL Audio room, I was faced with their gorgeous and large Agoria Loudspeakers. TIDAL also makes electronics — the Preos Preamplifier and Impulse Amplifier. Both were singing fabulously through the Agorias. I have never heard such specific imaging and accurate timbres from so large a box speaker. Trumpeter Wynton Marsalis' growls coming from backstage left made a significant impression. Scarily good, with razor sharp dynamics. The Agoria is a magnificent loudspeaker and it's worth your time to seek out a dealer. Those Germans! Isn't it enough to make the world's best cars and win the World Cup? 
At, 105K, the speakers chosen as Best Sound of Show should be good. And, they were. TIDAL Acoustics magnificent Agoria Loudspeakers have dynamics par excellence, real heft in the bass, and a wonderful soundstage, but it was the timbral accuracy and imaging that really wowed me. Sublime. The accompanying electronics, also from TIDAL drove the speakers easily. So bloody sexy."